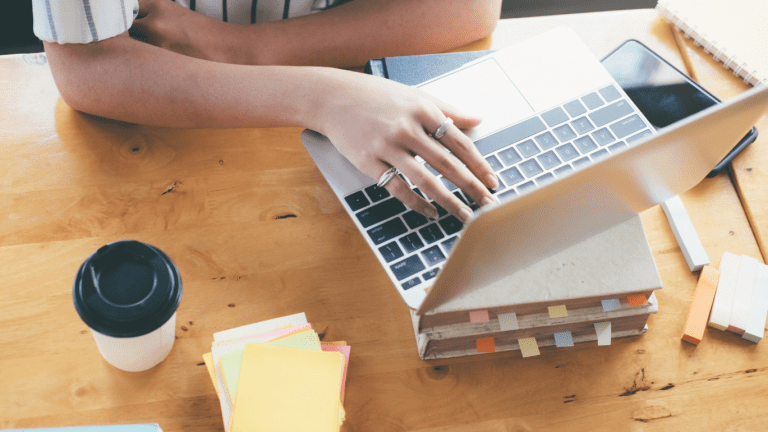 The Books Parents Need to Get Started on the College Search
Two new books are the perfect reads for those of us helping our teens look for colleges.
We've got a high school junior and are starting to educate ourselves on the college process. I always rely on the advice of parents who've been there and experts to help me along the way. Two new books are the perfect reads for those of us embarking on this journey. Here are the books parents need to get started on the college search.
Related: How you can prepare your college student to thrive
Books Parents Need to Get Started on the College Search
As you may have guessed, college hunting can be stressful and confusing. As you start your college search, it makes sense to be armed with the facts. 
Please note, our book recommendations use Amazon Affiliate links. When you click the links and purchase, you are providing us with a commission.
The Price You Pay for College
I would advise starting with this book from Ron Lieber. Lieber wrote one of my favorite parenting books (check out the review here). He's got a common sense approach to parenting. While he's practical, he's also deeply invested. 
This book primarily deals with the dollars and cents of this decision. He wants parents to be well-educated on the costs of college. His insight won't come off as aloof or callous. He's talking to us as peers (as he's in the process too!) and he wants us to be educated consumers. This could likely be the biggest financial investment a family makes. He advises we pick wisely by looking at price tags and value.
With tons of personal stories (some with less than happy outcomes), you'll find this book relatable and anything but dry. I like the tip for starting conversations with your teens early with your teen about budgets and how you plan to help (if this is even in the cards...some families can't chip in at all to help).
There were a few college recommendations made by Lieber, places that he thought were a tremendous value. But he doesn't really dive into college reviews. This book is an over view of the process of paying for college.
College is a BIG TICKET item. Ideally we will bring a mix of heart and reality to our choices. If you don't pick up this book, be warned you are likely to fall into the trap of going for brand names without considering the costs. 
Get The Price You Pay for College on Amazon here.
Valedictorians at the Gate
Becky Munsterer Sabky has a new book called Valedictorians at the Gate. I was lucky enough to see Sabky at a school event here in Vermont. She was candid, thoughtful and thankfully HOPEFUL about the process. 
Sabky spent years at Darmouth amassing a wealth of tips. She's got an insider's track to the process and is ready to share. This book is full of tactics for the process. It's a great companion piece for the Lieber book as Sabky is focused on the student-led application process. 
Many college counselors are taxed with too many students to advise and not enough time. This is where Sabky comes in. She's the counselor all our families deserve. 
This is a step-by-step guide to writing applications and getting the best results possible. She'll provide some tips, but don't be fooled, at the end of the day, Sabky reminds us that hard work is the best bet. There aren't any shortcuts in this process.
Her approach is to kill us with kindness and information. While she'll help both parents and students put the best application forward,  Sabky also talks about looking beyond brand names and ivy for a school that's a great match for your child's passions and pursuits.
Get Valedictorians at the Gate on Amazon here.
And note, these also make great audio books to listen in the car!
Good Luck with your College Hunt
Oh, and one last book to get! Sorry, I'm sneaking this in. It's the FISK guide. This is a comprehensive compare and contrast guide of most of the more competitive colleges in the USA. 
Get the Fiske Guide to Colleges 2021 on Amazon here
MORE HELP GETTING READY FOR COLLEGE
PIN IT!
Use Pinterest to save your favorite recipes. Be sure to follow our Moms' guide to college board for more tips.
Momtrends was not paid for this post. This post does use Amazon Affiliate links.