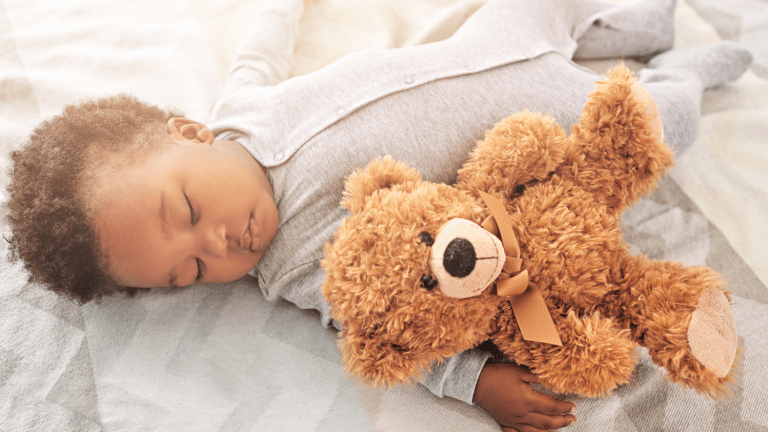 Momtrends MVP'S: The Best Baby Bedtime Products
If you want better sleep for your baby, and you, we've got solutions.
There is nothing quite as precious as sleep. Am I right? I believe that statement applies to any stage in your life, but no more so than early on in your parenthood journey.
Parents need sleep and babies need sleep. If the baby isn't sleeping neither are the parents. So, having tips and products that you can rely on to help your baby get the rest he or she needs isn't just important, it's vital!
That is why I decided to focus on the best baby bedtime products for our latest baby gear edition of our Momtrends MVP's series.
I still don't function well as a mother if I am not getting adequate rest and I don't experience nearly the amount of sleep deprivation that I did when I was breastfeeding an infant.
It's been years, but I can still remember so clearly how tired I was. Figuring out a bedtime routine that worked for my family helped though.
Each of my babies had soothing products and gear that helped them slumber and I will forever be grateful for them.
Hopefully, you will find something to enhance your bedtime routine here!
What are the best baby sleep aids?
The answer to that question is it depends on the baby! Some babies need to be swaddled, some don't like the feel. Some need a sound machine, some need silence.
Some want to be within arm's reach of you when they're sleeping and some need their own space.
You just have to tap into your baby's needs and try out a few things to figure out what works best for them.
That is how I landed on my family's bedtime formula. My first child slept in his bassinet in our room for less than two weeks. We moved him to his nursery and he immediately slept better. We also figured out that he was a sound machine guy. Soft white noise was his favorite lullaby.
My daughter, on the other hand, needed to be by me pretty much until she stopped breastfeeding at a year old. My son was done at 6 months. So, she sweetly slept in her bassinet next to my side of the bed for that year. And while she preferred to not be swaddled, just like her brother, she did love her sleep sack.
I tell you all this to get you thinking about your baby's preferences. As you look at the products I have for you here today, think about what you think would appeal to your baby. And don't worry if you aren't sure. Sometimes trial and error is the best way to find your go-to baby gear!
The Best Bassinet
While my two babies couldn't be any more different from each other, they do have something in common. They did both use a bassinet. Sure, my daughter used it much longer, but it was so helpful when we were a new family getting used to those middle-of-the-night feedings.
Now my first recommendation is on the pricier side, but the reviews and the parents I know who swear by it all agree, the Snoo is worth it! Everything else has gone smart, why not bedtime?
With features like womb-like motion, automatic response to fussing, app control from your phone, and more, the Snoo virtually helps sleep train your baby, making the transition from bassinet to crib so much easier.

Get the Happiest Baby Snoo Smart Bassinet at Pottery Barn Kids here.
The Best Sound Machine
Like I mentioned earlier, a sound machine was a game-changer for my first baby's sleep habits. And wow have they come a long way since he was an infant!
Today's sound machines are smart. Take the Hatch Smart Sound Machine for instance. It not only emits that soothing white noise that baby's love, but it also functions as a night light!
It's all the magical sound options that make this no-brainer for me. Your baby can enjoy 11 different sounds like rain, wind, the ocean, a stream, and even classic white noise. There is a sound for every baby's preference!
Get the Rest sound machine on Amazon here. (note: this is an Amazon Affiliate link)
The Best Swaddles
Swaddling was never something I excelled at. My hubs was the best baby burrito folder around, however. Sure my son broke his arms out every night until we figured out that he did not love being swaddled, bwah, but I digress.
There are plenty of babies who are truly soothed by their swaddles. And nobody does Swaddles like Aden + Anais. Their organic cotton muslin swaddles are so soft and so pretty to boot.
But what I love best about these swaddles is how multi-functional they are. I used them to lay down on the grass when we played outside. I used them to cover up in a pinch when I needed to breastfeed on the fly. I covered my baby's car seat when I carried him inside. They truly are so versatile!
Get Aden + Anais Swaddles on Amazon here. (note: this is an Amazon Affiliate link)
The Best Crib Soother
Once your baby makes the transition from bassinet to crib, they might need some extra soothing. A crib side soother like Skip Hop's Cry-Activated Soother can help.
Not only is this soother voice-activated, so it responds to your baby's cries, but you can also record your own voice so you can soothe your baby without entering the room!
I'm partial to the sloth myself because is there anything cuter than a sloth? I don't care what your nursery theme is, this little guy will be at home in it. Haha! You can't beat a product this adorable that soothes your baby to sleep like a pro!
Get the Skip Hop Cry-Activated Soother on Amazon here. (note:this is an Amazon Affiliate link)
The Best Portable Soother
Babies don't only need to be soothed at home. Away from home naps are necessary sometimes and having a product that you can bring with you on the go to help soothe your baby when they can't be in their own sleep space is clutch.
Skip Hop makes a cry-activated vibrating pad that you can use in their crib, stroller, or anywhere they're lying down to deliver soothing vibrations.
I love that it comes with a timer so you can set it and not disturb the baby when it's time to turn the Lulla-Vibe off!
Get the Munchkin Lulla-Vibe Vibrating Pad on Amazon here. (note:this is an Amazon Affiliate link)
The Best Multi-Use Humidifier
A big part of quality sleep is the environment. A humidifier can make air that's too dry much more comfortable for your baby. Most humidifiers will do that for you, but there are some, like the Fridababy BreatheFrida, that are multi-use.
The handy piece of baby gear serves as a cool mist humidifier, diffuser AND, a night light! How useful is that?!
You can use your favorite aromatherapy-grade essential oils or Fridababy's vapor drops for easier breathing. I think that is such an incredible feature!
Get the Fridaybaby BreatheFrida on Amazon here. (note:this is an Amazon Affiliate link)
The Best Sleep Sack
Sleep sacks keep a baby contained and cozy without stifling babies, like mine, who didn't care for swaddling.
The Mori Front Opening Sleep Sack is beloved for plenty of good reasons. It is made from super soft organic cotton and bamboo fabrics. It's gentle on even the most sensitive skin.
I love that the Mori sleep sack also has a bottom opening for quick diaper changes. You can have your baby changed and back to dreamland in no time!
Get the Mori Front Opening Sleep Sack here.
The Best Sleep Suit
And if sleep sacks aren't your baby's cup of tea or if they are transitioning from swaddling, a sleep suit might be a great alternative. 
In Baby Merlin's Magic Sleepsuit, a baby's legs are free, yet they still get that comforting, secure feeling that helps them sleep!
My favorite part about the Magic Sleepsuit are the double zippers! Middle the night diaper changing time is no timeto be struggling with snaps etc. 
Get the Baby Merlin Magic Sleepsuit on Amazon here. (note:this is an Amazon Affiliate link)
The Best Night Light Projector
I am a fully grown adult and I still find twinkling stars soothing. That is probably why I have always found a baby night light projector to be an integral part of the bedtime routine.
My son used his projector from the time he was an infant well past toddlerhood. And while his simply projected stars and shapes on his wall and ceiling, there are somo that do more nowadays!
I love that the V-Tech Lil' Critters Soothing Starlight Hippo projects a colorful starry night sky while also sending out soothing sounds and songs! And let's not forget the timer switch.
Get the V-Tech Lil' Critters Soothing Starlight Hippo on Amazon here. 
(note:this is an Amazon Affiliate link)
And an honorable mention goes to...
The Best Baby Bedtime Lotion
We all know Dove has plenty to offer on the adult skincare front, but what about your baby's skin? Well, they can be relied on in that area too!
Their Baby Dove Night Time Lotion is not only soothing for a baby's sensitive skin, but it's soothing for their senses too. The calming scents of warm milk and chammomile work together to settle babies at bedtime.
I didn't use anything that wasn't hypoallergenic on my babies when they were tiny because my own skin is so sensitive. I figured it wasn't worth irritating their skin in case they were in the same boat. 
And I was right. They aren't babies anymore, but they still need products made for sensitive skin. A mama knows right? Thank goodness for Dove!
I hope you have now a handle on some effective baby bedtime products to help your baby sleep soundly and do so swiftly! You all deserve as much rest as you can get! And I would be willing to bet that at least one or two of the best baby bedtime products could help you get it. Until next time...
Stay tuned for our next baby Momtrends MVPs list…
More of our favorites for baby
Now that you have plenty of baby bedtime products to research, check out More Momtrends MVP's Winners by Following the Links Below:
Pin It!
Don't forget to save your fave baby gear and ideas on Pinterest and follow along with our Gear for baby and kid board!
Momtrends MVP's is a non-sponsored series. Brands must meet our strict standards to be included. When naming winners we take several factors into account, including expense, convenience, and style.
We make our picks annually based on editors' research. In some instances, we may request and receive samples so that we can more thoroughly assess products. Our opinions are our own, and our goal is to help our community of moms make more informed decisions on everything from baby gear to beauty products to vacation destinations and more. We scour the abundant options and painstakingly hand-pick our favorites, so you don't have to. Our hope is that our most valuable players become your most valued purchases.