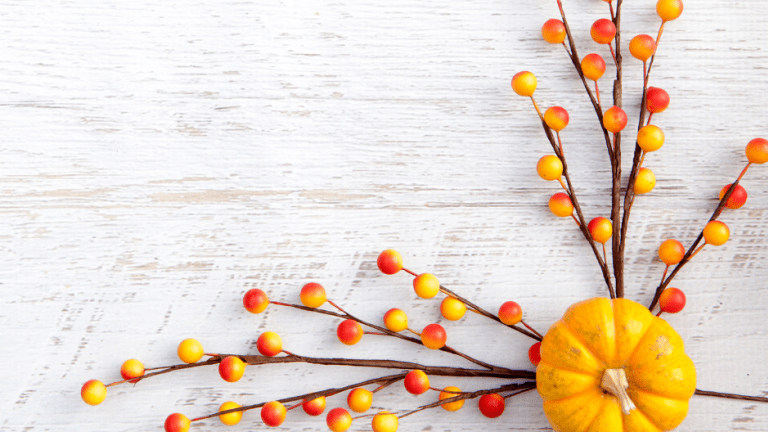 Thanksgiving Outfits for Kids
We've rounded up a few Thanksgiving outfit picks for babies, kids, and toddlers. There's still time to get these before next Thursday!
I see a big hole in the holiday fashion market. There are plenty of Christmas outfits for children and loads of Halloween options, but a very small slew of Thanksgiving-themed attire. Sure, you can find one or two styles for your wild little turkeys, but the pickings can be super slim--and, let me just tell you, hard to find. (I should know I've been on the hunt all season long--to limited avail!) Lucky for you, I have done the digging and the searching and the shopping on your behalf and, indeed, found a few fun and festive fashion finds for babies, toddlers, and children of all ages to get them ready for Turkey Day.
Related: Thanksgiving gratitude free printables
Bring on the Thanksgiving Traditions
Of course, don't even get me started on Thanksgiving pajamas. After much research, I finally found a few pairs here! This year, I'll be dressing my little people in PJs the night before Thanksgiving (for our annual book reading!), and then we'll be donning some "Eat Pizza" tees. (I can't resist a good holiday outfit!).
Thanksgiving Outfits for Kids
Here are our favorite finds for the turkey trot or watching the parade on TV. Let's start a new tradition.
1. Personalized Turkey Tee, $38 / 2. Thanksgiving Onesie, $7 / 3. 2021 Turkey Pajamas, $33 / 4. Extra Thankful This Year tee, $6 / 5. Turkey Set, $21 / 6. Thanksgiving Bow-Tie, $14.50 /
I've rounded up a few cute picks for your kiddos too. There's still time to get these before next Thursday! Find these in stores or opt for expedited shipping (#worthit for the Intsa opp!) Don't thank me now. You can add me to your gratitude list later next week...
MORE THANKSGIVING INSPIRATION FROM MOMTRENDS
PIN IT!
For more Fall crafting fun, be sure to follow our Fall Thanksgiving & Halloween board here.
This is not a sponsored post. All opinions are our own.