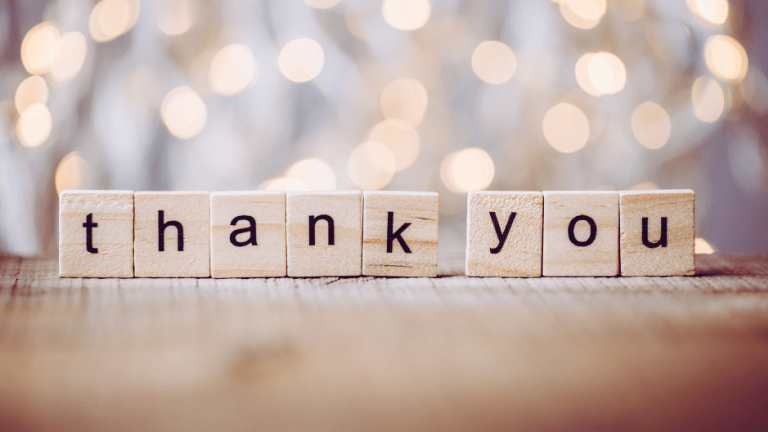 Teach Your Kids an Attitude of Gratitude
We rounded up some of our favorite crafts to help you teach your kids how to have an attitude of gratitude!
Knowing how express thanks is an important life skill that we can start teaching our precious offspring when they're teeny tiny. In fact, we've round up some of our favorite ideas to help you teach your little ones an attitude of gratitude!
Related: Thanksgiving gratitude free printables
As you sit down with your loved ones this Thanksgiving, I'm sure you'll be thinking about how thankful you are for all the blessings in your life! We certainly will be! And our kiddos will be too because we're all about teaching them an attitude of gratitude. 
Thankful Banner
The Mom Creative tells us how to make every day gratitude a part of our lives...because shouldn't we be giving thanks on more than just one day a year?
Gratitude Journal
A gratitude journal will help your kids get in the habit of regularly recording what they're thankful for.
Gratitude Tree
A gratitude tree blooming with fall colors would make for a perfect Thanksgiving table centerpiece! We love Extraordinary Mommy's version.
Turkey Tabletop
In fact, most kids love holiday decorations and seeing the Thanksgiving decorations come out this year could be a great reminder to express thanks. So, why set up the Thanksgiving table early next year like Stroller in the City did?
Thankful Jar
This darling Thankful Jar DIY from BonBon Rose Girls is something that you can start on Thanksgiving and keep going all year long...
Printables
And if you really want to get fancy with it, Kayla Aimee's Gratitude Jar printable is fabulous!
So, there you have it...some fun ways to inspire gratitude in your home on turkey day and every day beyond! We wish you and yours a beautiful holiday filled with love and laughter!
MORE THANKSGIVING INSPIRATION FROM MOMTRENDS
PIN IT!
For more Fall crafting fun, be sure to follow our Fall Thanksgiving & Halloween board here.
For even more Momtrends, follow us on Facebook, Twitter, Pinterest and Instagram