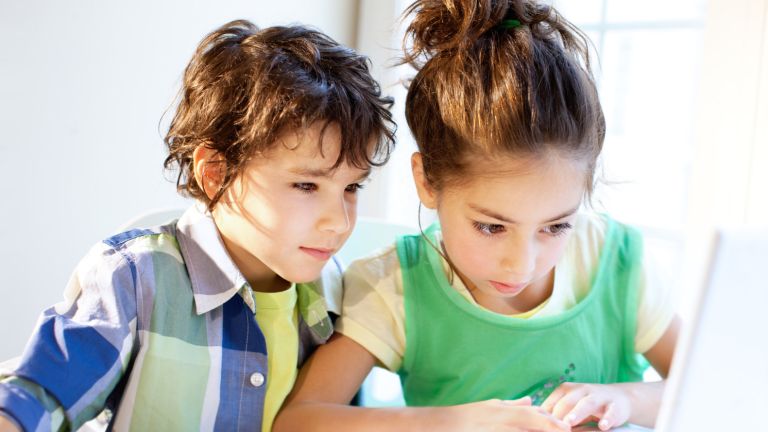 Take Control of Screen Time Over the Holidays
Here are our top tips to help parents take control of screen time without battles this holiday season.
The kids are home from school and it's cold outside. Many parents use the the iPhone or tablet as a distraction or a babysitter but we're reminding parents to take control of device viewing and screen time by creating family rules and discussing what's appropriate to watch and how long kids are allowed to watch devices.
Related: The best way to control screen time
Take Control of Screen Time Over the Holidays
Here are our top tips to help parents take control of screen time this holiday season:

Manage Free Time: Children are out of school with more time of their hands. This means more time to get on devices. Come up with a plan each morning that includes exercise, activities offline and screen time. Post the schedule in a high traffic area--like the kitchen--for all to see. After the kids check the boxes of fitness and offline fun, then you can allow some screen time. Without a plan, things quickly fall apart. 
Central Charging Stations: Don't allow devices to be charges in rooms. When the devices have to be charged, make sure there is a main location (again, a spot in the kitchen). This allows parents to keep a close eye on when devices are in use. 
Tell Others: Extended family is likely to be in town. Many parents may wish to share their rules and content ratings standards with grandparents, aunts, uncles and other family members that might be trusted with supervising the children. Let the adults agree in advance before devices start popping up at family dinners. 
Stock Up on Unplugged Activities: Make a trip to the library and stock up on new books and puzzles (yes, many lend puzzles!) and have plenty of art and building supplies on hand. I also love the subscription boxes geared towards kids (head here to check out awesome STEM boxes). Make sure there are plenty of attractive unplugged options for the kids. 
Resolve to Learn: As the New Year approaches, and resolutions are made to exercise more, read books or swear off caffeine, consider a resolution to review the ratings and the family's screen time rules, then learn about the available technologies to enforce those rules. A great place to check out if content is suitable for your family is Common Sense Media. Common Sense Media is a non-profit organization that "provides education and advocacy to families to promote safe technology and media for children." With a quick search you'll find out the content on a show and be able to make informed decisions.  Head to www.commonsensemedia.org
More Parenting Help from Momtrends
PIN IT!
Need more ideas on what to do with the kids? Be sure to follow our Activities to Do with the Kids board on Pinterest here.
Momtrends was not paid for this post.