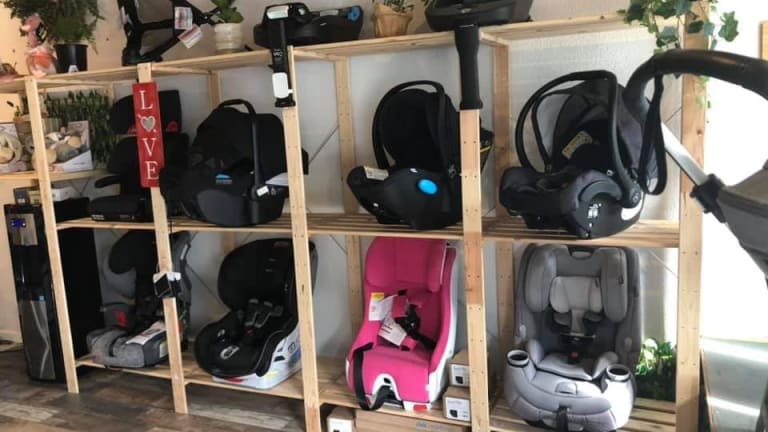 Fix and Clean up that Stroller at Stroller Spa
Give new life to your wheels with a business that will fix and clean up strollers.
Has your stroller seen better days? I know that I have certainly got some use out of our strollers that have been pushed and pulled through the streets of NYC. Over time, these trusty strollers can may lose a wheel (or two) and get downright dingy and dirty - leaving your kids once prized chariot a rolling mess. Did you know there's a business that will fix and clean up strollers? Yep, it's a great idea.
Related: Help picking out baby's first stroller
Instead of trying to fix the stroller yourself, you can get it repaired at Stroller Spa in Brooklyn. Founded by mom, Jamie Mamikunian in San Francisco, California that has expanded to shops in Silicon Valley and Orange County, and she recently partnered up with Allison Leale, a mom and former teacher, from Brooklyn, New York. Stroller Spa, Brooklyn is the first shop of its kind on the East Coast and is currently serving all of New York City, and beyond-even filling orders from Connecticut and Washington D.C.

At Stroller Spa you can rent a stroller or trade one in or have them repaired or stored there. You can also have detail work done such as work that focuses on the entire stroller and car seat utilizing a thorough routine of cleansing, sanitizing, checking, and shining using eco-friendly, biodegradable, and baby safe products. Stroller Spa also has relationships with major stroller and car seat companies including phil&teds, mountain buggy, Uppa Baby, Peg Perego USA, BOB and Bugaboo so that strollers not only look new when they come back, but they run like it too! Stroller Spa also has stroller rentals for out-of-town guests, nanny sharing, or for making trial runs before purchasing a new ride, as well as storage of gear for future use.
Additionally, Stroller Spa is now offering franchise opportunities, which is an ideal for a mom looking to start her own business and work under the name of a fast-growing company.
MORE MOMTRENDS FOR NEW PARENTS
PIN IT!
Use Pinterest to save your favorite gear for baby. Be sure to follow our Baby Things to love board here.
Momtrends was not paid for this post.