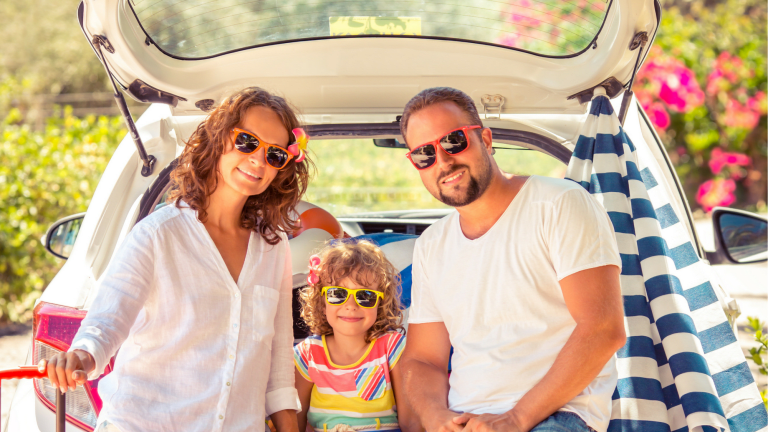 Spring Trends Giveaway
Win Fabulous Prizes
We are ready to welcome spring for real and not just because the calendar says so. Thanks to our latest blast of snow, we are still digging out our walkways instead of digging up our gardens. But we are beckoning spring to shower us with its fresh scents and lovely awakenings and have a Spring Trends Giveaway to celebrate.
Art & eden (founded by a female entrepreneur) is a contemporary, stylish children's clothing that parents love to buy and kids just love to wear. Made sustainably using organic cotton and low impact dyes, Art & eden offers a variety of easy to wear, on trend pieces that are designed in collaboration with artists around the world. These super cute styles give moms a chance to dress their kids in a stylish, yet safer and "greener" way.
Who's ready for water-time fun? Whether you're heading out to spring break or gearing to open the pool, goggles are always a must-have. Aqua Kidz - Aqua Creatures Swim Masks will keep kids' eyes protected and enable them to explore the underworld whether in the sea or pool. The swim masks are affordable, made with quality materials and offer high-quality kid-safe lens. Kids can explore their animal alter-egos with a durable, one-size-fits-all (adjustable) Aqua Creatures Swim Mask that is fun to wear. Each version features unique creature characteristics as the shark (pink or blue) mask comes complete with a fin on top, realistic eyes and jagged teeth over the lens, while the crocodile mask (green) is decked out in reptile scales, spooky yellow eyes and spiky teeth.
 It's always fun to get in on the action and with Amloid's Aqua Creatures Water Squirterz, kids will have a blast battling each other to see whose predator is the pack leader. Just place the hand-held launcher under water and squeeze the compression pump to fill it up, then squeeze again to soak your target. Available in ferociously playful shark (pink or blue) and crocodile (green) editions, each squirterz can launch a steady stream of water up to 10 feet! Aqua Creatures Squirterz are perfect for bathtime fun, outdoor water battles, or the pool offering endless hours of fun kids of all ages! 
I love when the children decorate our walkway, driveway and street with their beautiful creations. Just in time for Spring, RoseArt has introduced new Washable Sidewalk Chalk Paint Sets. Get the kids outside to color, design and express themselves with one of RoseArt's newest chalk paint sets. Both Outdoor Fun sets are perfect gifts for Easter or for Spring Break and offer hours of fun outside, especially now that the weather is warmer (fingers crossed!) and days are longer. The Outdoor Fun 5-in-1 Chalk Games- Set includes  3 chalk sticks, 3 chalk toss bags, tossing platform, target rings, knockdown targets. This multi game pack encourages outside play and is perfect way to get the neighborhood together! We also love the Outdoor Fun Chalk Paint Set – Set with 6 chalk powder colors, 8 jumbo chalk sticks, mixing trays, roller brushes, flat brushes, stencils all in a convenient storage bucket. This set offers a bucket of ways to get creative outside and is perfect for on-the-go fun. Of course, we can't forget our tried and true favs that are great size and price for Easter baskets include single color paint buckets , Jumbo Neon Washable Chalk Paint Markers. Like all RoseArt products these have easy cleanup with water and are certified non-toxic.
Our kiddos love to create and one of their favorites is to make their own 3-D figures. As a mama of a preschooler, we are always on the hunt of strengthening tools to develop the muscles in her hands.  Playfoam® Pals™ offers hours of popping, swapping, and sculpting which develops fine motor skills. A huge bonus? Playfoam is a no stick, non toxic modeling compound that encourages pretend play and helps to develop social and communication skills. Sculpting with Playfoam encourages kids to push their imagination and create anything they want. The newest addition is the collectible Playfoam® Pals™.  Open this pod of Playfoam® and find a surprise inside -- hidden within each pod, you will find a wild animal friend! Playfoam is Educational Insights' best selling squishy squashy molding compound that never dries out.  Collect all 12 Playfoam Pals to find the RARE GOLDEN animal critter, and use the squishy, squashy pods of Playfoam to sculpt nests, beds, perches, and other play props. The kids love to pop open their Playfoam® Pals™ find their pop-apart Playfoam Pal and share their included "critter facts" and then swap their heads and bodies to make their own animal creations. 
Scenties Stretch & Sniff hair ties are so cute and smell amazing! Scenties are fragranced with fun scents like watermelon, brownie sundae, strawberry, cupcake and more. Tug on the tiny fabric tag on each elastic hair tie to activate the wonderfully yummy scent! Scenties are the first in a category we like to call TOYCESSORIES – an accessory that is also a fun, interactive toy.  Stretch 'em, Sniff 'em, Wear 'em, Share 'em!​ Eight scents to choose from. 
Hitting the road means time to sit back and relax, especially for the kiddos. The latest addition to the LilGadgets line up, are wired headphones designed for kids ages 3+. Keeping in mind their sensitive ears and need for cool style, the Connect+ Style are adorably durable, volume limited and promise clarity. Constructed with SoftTouch™ material, the Connect+ Style allows for rugged durability, as well as a delicate feel, and comfortable fit. The Studio-grade 40mm drivers render sound more clearly, allowing for lower volume levels. The Connect+ Style come in 7 new styles and come with a share port so the kiddos don't have to fight over taking turns with the tablet and saves everyone's ears from the back and forth bickering.
The best way to keep the kids occupied is to engage them in stimulating games. We love the take-along portability of the card games from Hoyle. The 6 in 1 pack houses the old favs like Old Maid and Go Fish, and the individual packs boost fun games like Sharks are Wild, Monkey, May I?, Super Me!, Piggy Bank and Catch'n Fish. The games work on important strategy building skills, counting and number sense, sequencingas well as memory. While other games focus on empathy, helping others as well as social skills such as self-awareness, self-control and making good choices. I love that there's a little something for everyone and these games are 2-4 players and have a short play time to keep children engaged the whole play time. 
We love an exciting challenge! The kiddos won't be able to contain their excitement with Brain Games Ice Cool board game.  Each player will have to use the best of their skills in order to get the most points in this fun and exciting game. These penguins are real rascals: if your flick is good enough, they can slide not only straight, they can make curves and even jump over the walls.  It's not just cool, it's ICE COOL!
Perfect in time for Easter basket ideas as well as take-alongs for spring break are Egg-shaped and with a pastel refill kit (what could be more Easter-y?), Smooshins Maker Kit comes with everything you need to make your own Smooshins -- cute smooshy character customized by color and accessories – faces, bellies, and headpieces! The refill kit now comes in pastel colors.
A little more on the wild side, is the fun and new Crate Creatures Surprise! Kids will love using the crowbar to break their mystery creature out of their crate and unlock their special creature feature. Watch the new Creature vibrate, scream and eyes glow when you pull his tongue. A silly friend to join in on the travels away from home! 
Plush Dolls are not just for babies! They're perfect for children to take along, sleep alongside and they make perfect travel pals. The Baby Stella collection (from Manhattan Toy Company) will bring delight to little ones with a new look they are sure to love! Baby Stella is an award winning doll collection that is a perfect, first soft doll to inspire creative role play in little ones. Baby Stella dolls have lifelike toes, belly buttons and plump tummies, embroidered features removable outfit, diaper and magnetic pacifier.
and of course spring break is all about getting out and cruising along whether city side or in suburbia . We have test -driven a lot of scooters and we always come back to Micro Kickboard. They are durable, lightweight, sleek in design and offer a smooth ride. The Maxi Deluxe-the perfect scooter for a wider range of riders (ages 5-12) offers the quality you'd expect but with new features like the latest color combinations with matching anodized tbar, as well as a hi-tech duel injection deck that offers a special anti-slip Micro logo to provide better grip when scooting. 
The smooth gliding Deluxe Maxi has a curving and carving action that allows kids to surf the sidewalk like a skateboard, with the handlebar providing greater control and maneuverability. Kids use their body weight and handlebar to lean into a turn, resulting in smooth, safe turns.  With a scooter that can offer a cool ride to your child from 5-12 years old, this is a must-have investment that offers years of exercise, fun and a cool way to travel around!
Spring Trends Giveaway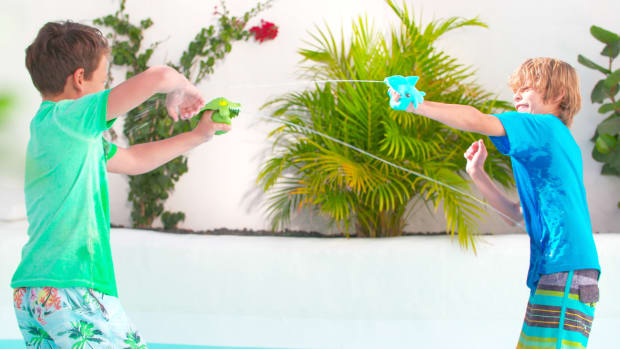 This is a sponsored post. Samples were received.