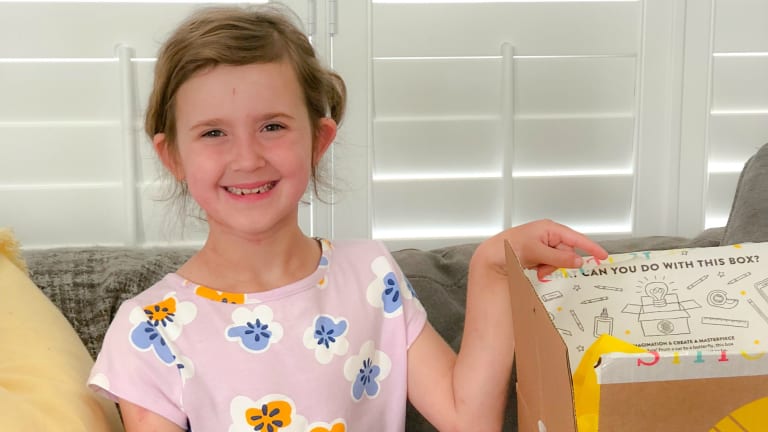 Spring Stitch Fix Kids Review
If you like our fashion coverage, you've probably noticed that we've been long time Stitch Fix fans. It's always so much fun to dig into a new box of clothes, shoes and accessories that were carefully curated for us. And now that Stitch Fix has added kids styling to their services, I was so excited to be able to share the Stitch Fix experience with my daughter! Hence, the spring Stitch Fix kids review I'll be sharing today...My baby girl always loves helping me dig into my boxes, so you can imagine her excitement when she had the opportunity to unbox her own order! But before we get to that, let's talk about the Stitch Fix process in case you aren't familiar with it already.
Stitch Fix Kids
First you head over to their website and fill out your style child's profile. If you already have a profile for yourself, you can add a child's profile to your account. Once there, you take your style quiz where you'll fill in details like her height, weight, typical size worn, preferred fit etc. Then they'll show you some example outfits, you'll pick her favorite colors and designate your pricing preferences. You'll also have the opportunity to leave some notes about what you'd like to find in your child's Fix. We're coming up on warmer weather, for instance, so I asked them to leave out the jackets and sweaters this time.
And just a short while later my daughter had her very own Stitch Fix box. We actually only sent back a few of the items due to fit. She went through a bit of a growth spurt so the shoes were a bit tight etc. But, for the most part, we absolutely loved everything. Her stylist really listened to what types of pieces we wanted to receive, i.e. cute and comfy dresses, tops and shorts! She even recently wore one of the dresses out for brunch and some shopping with my mom and it was just perfect for the occasion.
More Stitch Fix Fun
So, if you like what you see, I suggest you order a Fix for your kiddo AND yourself! I recently did the same, so I'll be sharing our mommy and me Stitch Fix outfits with you very soon! And for some more Stitch Fix outfit inspiration, check out Nicole's spring looks! She's giving away a fabulous scarf that's sure to jazz up your spring wardrobe!
PIN IT!
We were not paid for this post. Samples were provided.