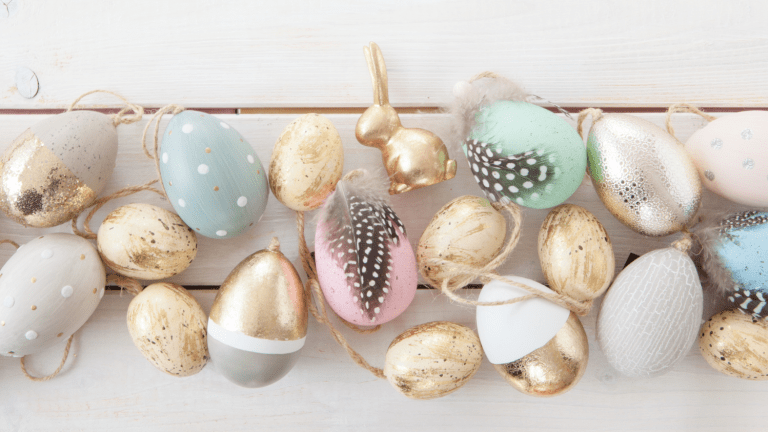 Spring not only brings showers and flowers, but plenty of occasions to get all dressed up too! I always look for a special occasion dress or two each season for my daughter and these favorite brands are at the top of my list. From prints that make you want to frolic, to traditional smocking, to classic preppy, we've rounded up our favorite spring dresses for girls. 
Tea Collection Spring Dresses
This year Tea Collection designers were inspired by Portugal. I've been (check out our post about Lisbon here) and I think they have 100% captured the vibrancy of this country. And since the only traveling we could do this year was in our heads, Tea called on their friends at the Quartier Collective to photograph the collection in Portugal with local families, allowing us to still bring the pieces to life in the location that inspired the Tea design team!
1. Hi-Low Ruffle Neck Dress // 2. Swan Bubble. // 3. Sateen Baby Dress Set // 4. Ballet Skirted Dress // 5. Wrap Neck Dress // 6. Woven Wrap Dress
Shop Tea Collection for Girls here
Now that spring has arrived, there are reasons to shop and to dress up. There will be weddings, Easter celebrations, family reunions and more occasions to put the kiddos in adorable picture-ready outfits. Tea Collection is always our first stop when outfitting kids in clothes that look great and don't induce itching and whining. From twirling dresses to dapper short suits, sweet cherry and mosaic tile prints, Tea Collection will have kids of all ages dressed beautifully for all their favorite spring festivities. I've shown off a few of my favorite styles from the spring look book.
Momtrends Tip: Don't forget a pretty cardigan. For chilly spring days, we love the Pointelle Cardingan (two colors, five sizes).
Tea Collection also has wonderful coordinating prints and colors so you can outfit the entire family in style. I love this idea for family portraits and for weddings. These two beautiful blue pieces are just and example of how you can put together sweet outfits for the family. Start with these picks with metallic shimmer woven in a set for baby and a dress for bigger girls.
Isabel Garreton Spring Dresses
I probably love smocking this much because it's what my mom dressed my sister and I in when were little and those kind of dresses just conjure up such happy memories for me.

Save Money at a Ski Swap
Are the slopes in your future? If you want o save money on ski gear, consider a ski swap.  Connecticut  Ski Sundown SKI SWAP 2021. The Sundown Ski Patrol Ski Swap is one of New England's largest and longest-running swaps. Held in the Ski Sundown base lodge, you'll find a large ...read more
The Ten Best Wooden Play Kitchens For Kids
Cooking is a timeless fascination for children. This type of play goes beyond gender and teaches kids loads of life skills along the way. An investment in a play kitchen is money well spent, as it can provide hours of entertainment. We've rounded up the ten best wooden play ...read more
New Victory Announces a New Season of Shows
We know you're busy planning picnics and summer outings, but we wanted to let you know that The New Victory just announced their new season and it looks fantastic. We thought you'd like a sneak peek of what's in store! Each year the New Vic theater brings culture to tourists and ...read more
Most of my daughter's special occasion dresses are smocked and her Easter dress always is. Since her very first Easter, my mom and I have gone shopping for a super special dress for Easter Sunday. It's a tradition that we had when I was growing up and I feel beyond lucky that I get to continue on that family tradition with my own little lady! This year, we poured over the beautiful dresses on the Isabel Garreton site and had quite a hard time narrowing down THE dress she would hunt for eggs in. The dresses are all SO beautiful in their Easter collection.
Preppy Picks from Bloomingdales
Bloomingdales was one of the places I loved to visit on our annual trips to NYC. As a little girl from Maryland, I thought this store was mighty fancy. They have a splendid children's department in store and online and if you like Ralph Lauren, it's a must-shop. I like this classic shirt dress. It's perfect for Easter or other spring parties. 
If you live somewhere that requires layers in the spring, you'll love this sweet coat from Burberry that is available at Bloomingdales. 
KidPik Spring Dresses
KidPik is a subscription clothing service AND they make great individual pieces too. They have quite a few fancy spring dresses and everything is under $50.
Head to KidPik here to shop dresses.
More Spring Fun from Momtrends
Pin It!
Use Pinterest to save your favorite entertaining ideas. Be sure to follow our Easter Pinterest board here.
This post features sponsored and non-sponsored content. This post may contain affiliate links. By clicking and shopping, you help support Momtrends and allow us to keep reporting on trends.