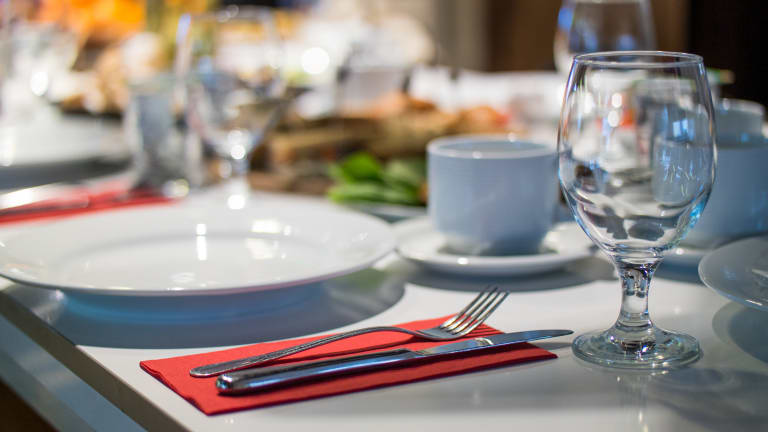 Socialsklz Offers Free Online Children's Manneres Workshops
Socialsklz offers kids 5-12 free online workshops on manners each day at 2pm.
Who is in the mood to make lemonade out of the current lemons we are dealing with? I'm waving my hand in the air and tomorrow my kiddos will be trying something new. Socialsklz offers kids 5-12 free online workshops on manners each day at 2pm EST.
March Free Online Schedule 
For Facebook LIVE Faye will be offering FREE ettiquete seminars each day. The lessons follow along with her book socialsklz:-) for SUCCESS (available here on Amazon) and a FREE Downloadable Journal at www.socialsklz.com:
Tuesday, March 17th-First Impressions- NONVERBAL
Wednesday, March 18th-first impressions VERBAL
Thursday, March 19th-Communication Skills-Putting a final end to the one-word "conversation"!
Friday, March 20th-Phone Interaction-Dialing in on Dialing OUT
Monday, March 21st- It's LIKE, UM , YA KNOW Totally out of Control-ommiting filler words
Tuesday, March 22nd-Gratitude and Attitude- the value of everyday thoughtfulness
Wednesday, March 23rd-Relationships-how to fuel healthy relationships and handle sticky situations
Thursday, March 24th-Dining Skills-table settings
Friday, March 25th-Dining Skills Part II-how to eat properly 
More about Socialsklz
Elbows off the table and put that Blackberry down when we are talking. Finding manners in our warp speed world is hard. Socialsklz to the rescue. Faye Rogaski, NYU professor and modern etiquette specialist, launched a business to educate kids on the fine art of manners and skills required to navigate the choppy waters of NYC's social world. 
During socialsklz:-) classes students participate in interactive, age appropriate workshops with their peers where they learn modern day social and communication skills. Studies show that children are more receptive to etiquette instruction when it comes from a non-parental figure (International School of Protocol).
Start them off early (Faye takes kids as young as 4) and your kids are bound to succeed at work and at play...and be a whole lot nicer to live with. Though the mistress of manners doesn't have kids, she knows how to communicates and get her points across in a fun no fuss way.

Why do you think we are at a crisis point for etiquette? 
I think we're living in an era of etiquette anarchy. In addition to the proliferation of Web-enabled smartphones, the onset of social media has encouraged a world where people tend to think exclusively for themselves (hourly status updates on Facebook, minute by minute Tweets). As a result, there is less of what was once a natural tendency to think of others or have a sense of the greater good of society.
What are some little things parents can do to teach kids manners?
It's imperative to live by example-send a thank you note and include kids in the exercise of doing so. Put down the Blackberry and iPhone during designated family time each day and show that it's a time to be cherished and uninterrupted. Stay organized and efficient, which aids in being on-time which is another great lesson in life. Set boundaries in your household and with others that children see and learn are healthy. And I always kick off each socialsklz:-) workshop series with the question, "What would you like to be when you grow up?" I explain that the skills we're about to learn are what will help us become a zookeeper, a doctor or a dolphin trainer.
How early can parents start teaching manners?
It's never too early to begin teaching manners and etiquette to children. Children are receptive to learning social graces in a positive setting (instead of being corrected when they do something improperly) and the earlier you start, the more time you have to instill those valuable lessons.
What is the benefit of having an outsider help with etiquette? 
There's no question that children are more receptive to manners and etiquette training when it comes from an outsider particularly because it's a natural tendency for parents to be in a corrective mode when teaching manners and etiquette. During socialsklz:-) classes we take that to another level and children are learning not only from an outsider in a constructive environment, but they're working with peers in an interactive setting, so that it becomes fun and engaging. For many children, it's the first time they've worked on and practiced social skills with someone outside of their own parents. In addition to learning how to properly shake hands, make eye-contact, say "I'm sorry", dine, and behave online, students put those skills to use during class.
What is your biggest et. pet peeve? 
My biggest pet peeve is the redundant use of the word like. As an adjunct professor of communications at NYU I listen to high academic achievers give presentations riddled with the improper use of the word like, which ultimately doesn't bode well in an interview. In part, it's something that compelled me to begin teaching the class The Brand Called You at NYU, which is ultimately what made me realize that personal branding and more fundamentally, social skills, need to be taught at a much earlier age.
Any restaurant picks for those of us who do?
My favorite restaurant to take kids to is either Bubby's or Landmarc at the Time Warner Center. Outside of NYC I love going to the IKEA café for a hot chocolate and cookie to watch the planes take off and land at Newark Airport.
Tips for dinging out with kids? 
It's an opportunity to practice things learned at home and a fun place to take out crayons and paper and have kids make their own placemats with the proper settings.
Is the thank you note dead? 
No! In a world of Internet communication, it's more impactful than ever. Receiving a thank you note is something that can easily set you apart in our world today. socialsklz:-) students learn thank you note basics and then write them during class. They're mailed during class and children see firsthand the joy of giving and caring about others.
Is it harder to be polite in a big city? 
Without a doubt. I have found myself at times getting frustrated, short fused and disheartened by the disrespectful acts that seem to be just taken as the norm. However, it boils down to how you choose to handle those individuals and situations. Whether in a big city where we're living on top of each other or in the suburbs, you can choose to let those actions seep into your core, or instead, roll off your back and get on with your day. And, I've gotten to the point where so many of those actions have made me want to be that much better of a person on the street!
Head to www.socialsklz.com/home to get more information about the NYC-based classes, the http://www.socialsklz.com/home books and more.
WANT MORE FROM MOMTRENDS?
Pin it! 
Use Pinterest to save your favorite parenting post. Be sure to follow our Parenting Tips and Tricks board here.
This is not a sponsored post. All opinions are our own.