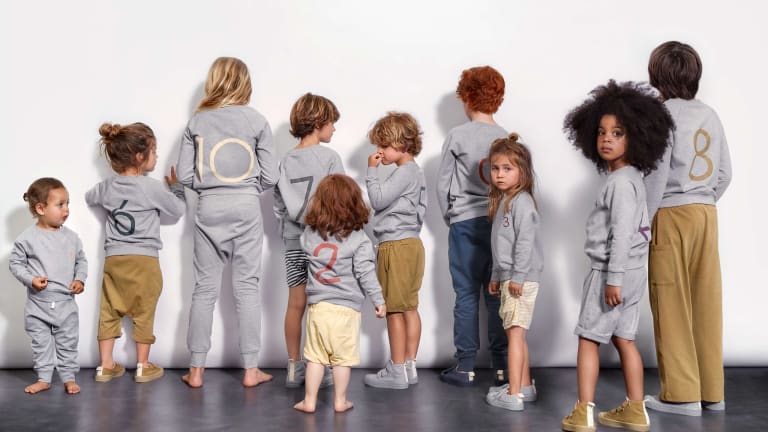 Small Designer Spotlight on Gray Label
Looking for a small brand with BIG appeal: Gray Label is an ode to simplicity at its best for our kids.
We love shining a spotlight on small designer brands. We love discovering new brands and one of latest favorites is Gray Label. Established in Amsterdam in 2010, Gray Label is an ode to minimalist design that is quite refreshing in the kids' market of vibrant prints and colors.
Related: Native shoes perfect summer footwear for the family
What Makes Gray Label Special
We love bright colors, but there is something calming and really enjoyable about looking through the Gray Label where you will discover a reflection of its founder Emily Gray. 
This includes a current collection where you will discover jumpsuits, hoody sweaters, leggings, dresses, tees and cardigans, and some fun little accessories. Each item comes in the highest quality fabrics. We are drawn to the colors like grey melange, vintage pink, denim, night blue and cream.
I had the chance to test out the cute Round bottom skirt, Crewneck Tee and Scarf for my daughter. I loved the beautiful packaging and instantly loved the super soft organic cotton that my daughter loves to wear to school.
You will also find other gorgeous pieces for your little one with some favorites being the Gray Label Button Dress and the Hooded Dress for girls and the Summer Pant and Summer Tee for boys.
With an inspiration from her kids, blogs, traveling and life itself, Gray Label is an ode to simplicity at its best for our kids.
MORE KID-CENTRIC STYLE PICKS FROM MOMTRENDS
PIN IT!
Need more ideas on fashion for kids? Use Pinterest to save your favorite fashion finds for you and your kids. Be sure to follow our Kids Fashion and Style Board here.
Momtrends was not paid for this post.