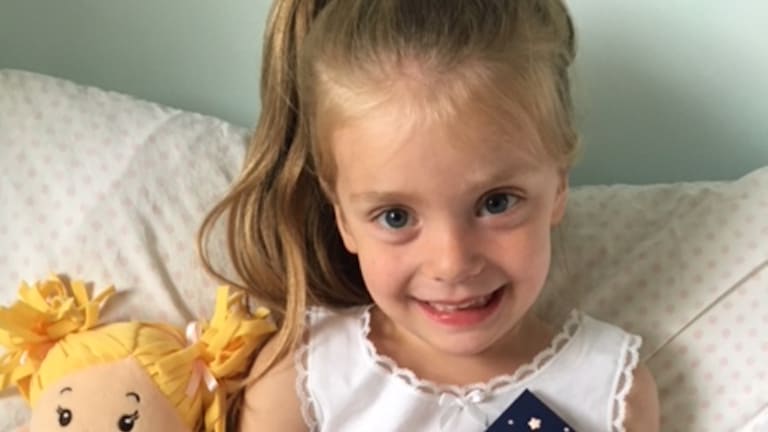 Sleeptime Hero Storybook
A Good Night Storybook
We know for many of your littles giving in to the sandman doesn't come easily. Nighttime bedtime battles, meltdowns or refusals to go to sleep can be really challenging and can interrupt a family's ability to function in a healthy manner.  
We all know what too little sleep does to our family's well-being. Short tempers, little patience, diminished physical and mental capabilities as well as higher stress and lower immunity. Inspired by the "No Sleep" epidemic, Matt Lynch created a Superhero of Sleep, one that lives within each of our children.
Sleeptime Hero connects children to the importance of sleep through the lure of a Superhero and who doesn't love a superhero, especially one that lets you be the "hero of his very own story?" Sleeptime Hero empowers children to make the choice to get the sleep they need all in the name of being a Sleeptime Hero.  
Sleeptime Hero will delight your child's imagination, highlighting all of the good that can come from a good night's sleep. It is a storybook aimed at children ages 2-7, in which Samuel Hunt learns about the power of sleep. (I know! They won't listen to us, but a Superhero? genius!)
Samuel, like so many children, does not like to sleep. He would rather stay awake and imagine his life as a superhero—"and heroes don't sleep, they save the day." That is until one night, when Samuel drifts into reluctant sleep and finds himself in the World of Dreams. Here, he learns of the power of sleep from several unlikely sources—his muscles, bones, heart, and brain. The next morning, when Samuel awakes in his bed, he is armed with the knowledge that sleep is not a negative, but rather a way to recharge your Sleeper Powers. This allows Samuel to become a Sleeptime Hero: faster, smarter, healthier and taller.
The illustrations are relatable in Sleeptime Hero and are sure to appeal to a young child's imagination. Sleeptime Hero is written in a rhyming, poem-esque fashion that captivates the littles' attention and encourages them to go quickly off to dreamland.
Do you need a Superhero to save your day?  If so, you'll want to check out newly released children's book Sleeptime Hero, written by Matt Lynch and illustrated by Leo DeLuzio and let the Superhero underscore the importance of sleep.
This is a sponsored post. All opinions expressed are our own.