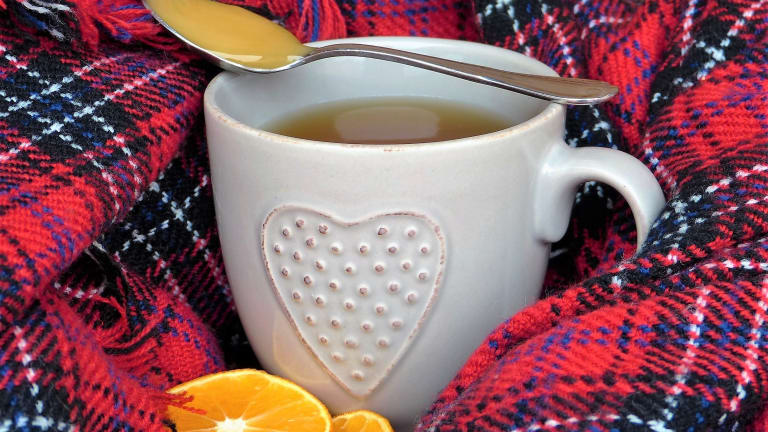 Six Wellness Tips to Help You Fight the Flu
Make sure you follow these tips to ensure you have what it takes to fight the flu.
We aren't out of the winter cold yet, but don't fret we will soon be featuring oodles of spring coverage in the works to brighten up your day. For now we are talking about sickness and flu prevention. Stay healthy with these top tips from health experts. And if it's too late, check out our 10 Flu Survival Tips feature.
Six Wellness Tips to Help You Fight the Flu
We've gone to the CVS Chief Nurse Practitioner Officer, Angela Patterson, to get the health information you need to stay healthy this winter.
Get your flu shot: The flu shot is the best way to protect yourself and your family from the flu and its complications. Though there is still a small chance you can catch the flu even if you get vaccinated, getting the flu shot will greatly reduce your risk.
Support your immunity. bKeeping your body in top form means it can fight off the flu. Eat a well-balanced diet and talk to your doctor or pharmacist about vitamins that may help support your wellness. Be sure to drink 6-8 glasses of water each day (check out our detox water ideas) and consider cutting back your caffeine intake. Make time in your schedule for exercise and 7-8 hours of sleep every night.
Wash your hands and don't touch your face: Your hands can carry germs to your eyes, nose and mouth. Break the habit of touching your face, and wash your hands frequently. When you wash, wet hands thoroughly, work up a lather and scrub for at least 20 seconds. Rinse well and air dry or blot with a clean towel. Alcohol-based sanitizer is not as effective as handwashing but it's a great alternative. Watch this CDC handwashing video with your kids to show them how it's done.
Cover your cough: Coughing and sneezing into the air makes germs and viruses airborne, where they can easily spread to surfaces and other people. Help reduce the spread of germs by coughing or sneezing into a tissue or your elbow. If work, travel or other activities bring you into contact with many people, consider using a product during flu season that helps boost your immunity to airborne viruses.
Disinfect surfaces: Use a product that kills household germs and be sure to thoroughly wipe down handles, faucets and all surfaces that you touch often — don't forget your workspace and car! If you use public transportation, be sure to wash your hands as soon as you get to your destination. We like Clorox Wipes. 
Think you might be sick? Don't "wait and see" — get help right away. Early flu treatment (within 72 hours of exposure to the virus) has been proven to reduce the length and severity of illness. If you think you might have the flu, or have been exposed to someone with the flu, see a health care professional right away.
How to Track the Flu
There's app that can help people track the spread of the flu right from your cell phone. The Weather Channel and CVS developed the app to help people track the spread of the flu.
How it works: The app uses AI technology to instantaneously analyze weather data, intel from both the CDC and healthcare professionals to predict the risk of flu in your area up to 15 days in advance, according to zip code.
Download the Weather Channel App here 
More Wellness Features from Momtrends
Pin it!
Save your favorite tips from Momtrends on Pinterest and be sure to follow our Health & Fitness board here.
Momtrends was not paid for this post.