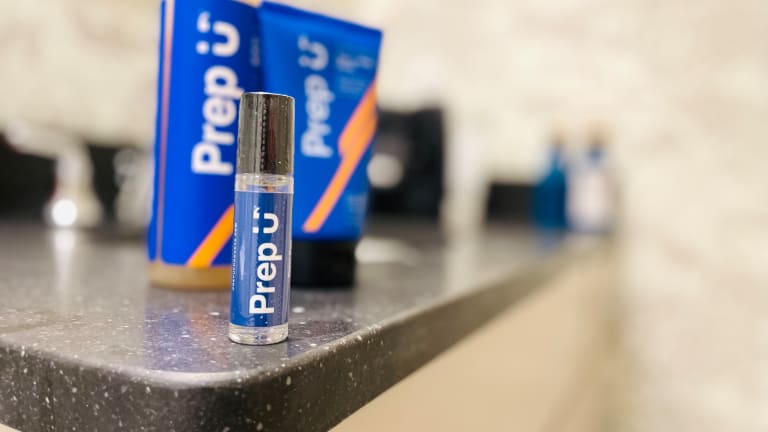 Simple Skincare Boys Will Actually Use
Prep U empowers young men to take control of their personal care regimen
We found a way to help empower our boys to take better care of their skin. Prep U is simple skincare that boys will actually use. It's made with all-natural ingredients and isn't fussy or complicated. 
10% off new customers with code 10OFFPREP at PrepUProducts.com.
Simple Skincare for Boys 
Do you have a son who's passionate about sports or working out? Well, this line is for all the active boys out there that won't spend the time or energy to hunt down skincare products that require a ton of steps.
I like that you can understand the ingredients. These products are free from chemicals, synthetics, parabens, artificial fragrances, carcinogens, and hormone disrupting neurotoxins.  
Mom Testing
Prep U, gave me some samples to use. And I'm not here to mess with the marketing, but these products work great for ANY gender. I'm a huge fan of the healthy ingredients. But the Prep U Founder, Michelle Houp wasn't thinking of me.  Michelle was thinking of her two boys. Like a good Mom Boss, when she got frustrated with all the gross, harsh, chemical-filled products targeting boys, she decided to do some research and come up with something better. 
Prep U Favorites
Head over to Prep U's website to be dazzled by the assortment of products. Don't worry, it's not overwhelming. Prep U, has a focused selection of essentials, but if I had to get you started, these are the three products to consider. 
Plant-based Castile Body Wash. Let's start with the ingredient list...spring water, coconut oil, olive oil, and sunflower oil are the first items on the list. It's so refreshing to see simple, plant-based products. It does the hard work of removing boy stink without stripping the skin bare. Prep U Body Wash is a Castile soap which means it's specially formulated with plant, vegetable and essential oils to keep skin healthy and smelling great. Thinner than traditional washes because it's chemical-free, every dollop of this fresh-scented, skin-loving lather will have you wondering why you skipped so many showers before.
Green Clay Face + Body Scrub. Gentle enough for face, but tough enough for body, this deep-cleansing skin polisher dissolves dirt and oil without over-drying. It's great for any kid suffering from mask acne (aka maskne). It's formulated with French green clay and all-natural ingredients, this light, creamy detoxifier dives deep into the skin to detoxify and remove impurities. Crafted without the heavy grit and grain of traditional exfoliators, our facial and body scrub contains apricot kernels which gently exfoliate dead skin cells and firm skin. 
Blem Plen. Zits happen, even to the best students and most talented musicians. No matter the talent and beauty inside the boy, a few key products can help the outsides look as good. This all-natural astringent "pen" helps prevent breakouts before they start. Using the proven, plant-based benefits of Witch Hazel to decrease skin irritation and inflammation together with the skin-soothing effects of Lavender, Coriander and Grapefruit, Prep U Blem Pen protects and moisturizes even the most sensitive skin. Simply roll over any red spots or blemishes as soon as they appear and re-apply as needed to stop unsightly spots from spreading. Small and portable, Blem Pen is ready to roll wherever you go.
Ready to Try Prep U
Launched in 2018, Prep U has grown to a thriving collection sold online and in major retailers. Eczema, allergies, bacne, foot odor — this brand is about solutions that are straight-forward and simple. And yes, while the marketing is gendered towards boys, this brand is really for all our teens.
Unlock 20% off your order when you sign up for texts and emails at PrepUProducts.com. Code will arrive via text
Find out more about Prep U here.
Momtrends was not paid for this post.