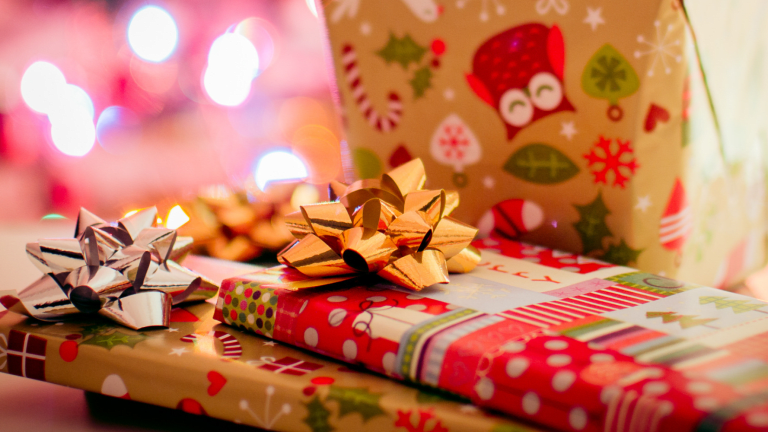 Simple "Experience Gifts" to Give
Your Children Will Cherish The Memories More Than the Things
Every holiday I battle with my siblings about the amount of STUFF they get my kids. They mean well--they have the best of intentions and just want to shower my wee ones with goodies and treats and gifts, but I tend to think it's over the top. It's like major stimulus overload for my littles when they look under the Christmas tree. They barely finishing opening one present when another one is shoved under their noses. 
I get it... buying toys for your nieces and nephews is fun, gifting feels good, and it's supposed to be a magical day. But when the kids don't even take a minute to appreciate what's in front of them, I can't help but want to pull the plug on presents altogether.
Bah humbug? ... Not quite. I'm no Scrooge when it comes to my kids' happiness; I just think that the holidays should be more about togetherness--that warm and fuzzy feeling you get on Dec. 25--and less about the tangible things. 
That's why my favorite gifts to give are experiences. A cherished memory is worth so much more than a silly toy that will get used once or twice and then forgotten and tossed. 
Want to embrace a less is more approach to the holidays? Give your time and gift an experience. It can be big like a Broadway show or little like a date for ice cream--trust me, the kids will love spending time with you and extending the holiday fun well past Christmas morning. Now, if only I could convince Auntie and Uncle...
Here are four easy ideas for experience gifts:
Manicure Sesh
I recently took my four-year-old daughter to the nail salon for her first professional manicure, and it may have been the best $7 I have ever spent. She was positively giddy at the idea of getting her digits buffed, polished, and painted. We got matching colors--of course, I wasn't as lucky to get a beautiful flower meticulously painted on my ring finger, but I suppose it pays to be young and cute! We giggled and "gossiped" about pre-school as we dried our nails, and then we showed off our mommy-and-me manis for days to all our friends, classmates, and mama friends.
Coffee Date
Make a date for "coffee." Of course, cocoa and muffins works equally well. Don't make it a rushed breakfast before school; luxuriate in the ability to just sit with each other, sip a warm drink and talk. You'll be amazed at what you children have to say when you take the time to be in the moment and listen!
Movie Night
My six year old son constantly asks me if we can have our own dinner-and-a-movie date. He loves the idea of spending an entire evening with just me--his mama! His baby sister stays at home with Dad while he and I catch a flick and enjoy a bite to eat. We can snuggle up in the movie chairs, nibble on popcorn, and enjoy the 1:1 time. It's pretty special. 
Arts and Crafts Studio
You want to encourage your kid's creative side, but you don't want the glittery mess on your kitchen table. A trip to the art studio is a win-win! I recently took my son to a local pottery place and he had the best time making ornaments for our tree. I even painted one--and it was so fun and relaxing. Plus, now we have souvenirs to help us remember our experience together. We'll think about our special date every time we look at that memento on your tree.
(Of course, a few wrapped gifts under the tree are a welcome addition to our holiday, check out our favorite STEAM toys to give and get.) 
This is not a sponsored post. All opinion are our own.