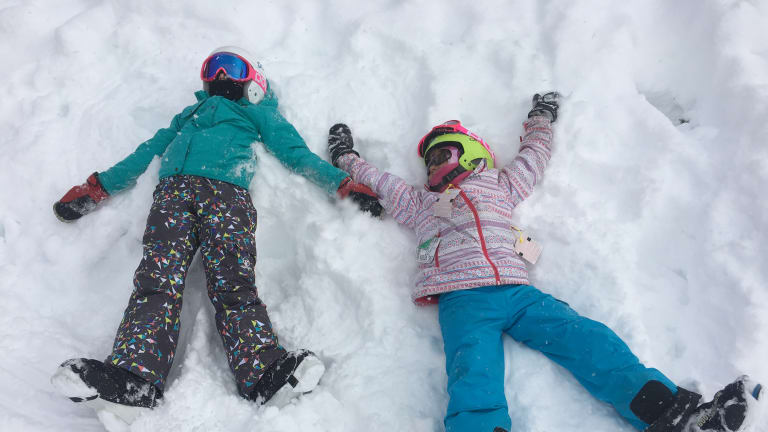 Resell and Save Money On Kids Sports Gear
SidelineSwap connects athletes and parents so they can buy, sell, and learn about new and used sports gear and save a bundle of money.
It doesn't seem like it is possible, but you can save money fueling your child's passions. To help us out, there's a company called SidelineSwap.  
Related: Easiest ski and snowboard lease for families
SidelineSwap is a company that focuses on the resale market. Think of them like eBay, but ONLY for sports gear. The company was started by athletes who saw the need to save money while trying to keep up with the latest gear. 
As a parent with two athletic daughters, I 100% see the need. I have gear that they have outgrown that I want to get into the hands of the right buyers. SidelineSwap connects athletes and parents so they can buy, sell, and learn about new and used sports gear.
Since launching the marketplace, hundreds of thousands of athletes have joined the community and contributed to our mission of making sports more affordable.
Kids Just Keep Growing
My main problem is my girls keep growing before they wear out the gear we buy them. Since they participate in snow sports, this can get very, very expensive. We try to go to swap meets in person here in Vermont and do trades at among the club families, but we still end up with gear that is outgrown and needs a new home.
Listing on SidelineSwap means that I am sharing my goods with families that are focused on sports. The guys at SidelineSwap say lacrosse and hockey are the two biggest categories, but I wouldn't be surprised to see skiing and riding pick up lots of new families this year. 
Setting Up SidelineSwap
Setting up my account took a few minutes. I linked to my Facebook account, answered some questions and then was off to my first listing. I took some photos of the pants (tip: be sure to use good lighting and remove any clutter from the background). 
I am testing out SidelineSwap with my first listing of some cool Arctica Purple Youth Ski Pants with the side zip. They are great pants for racers who want to cover up over race suits, but also work for recreational skiers too. I bought them for $175 and am listing them for $50. We will see if they sell!
Does it Work?
Yes. After about three weeks the pants sold. I did drop the price by 10%. After shipping and fees I had $39 deposited into my checking account. Sideline swap communicated everything very clearly. After the sale, they sent me a shipping label and keep me up to speed on the process. I will 100% be using them again.  
Refer a Friend and Save Give $7.00 and get $7.00
Friends earn credit when they sign up with your referral code. You earn credit after they've completed a qualifying purchase of $50 or more.  Use my referral code - momtrends957 - to get $7.00 off your first purchase at SidelineSwap, the best place to buy and sell sports gear. 
Ready to save money on your sports gear? Head to SidelineSwap here.
MORE SKI FEATURES FROM MOMTRENDS
PIN IT!
Use Pinterest to save your favorite family travel features. Be sure to follow our Ski Moms Pinterest Board.
Momtrends was not paid for this post.