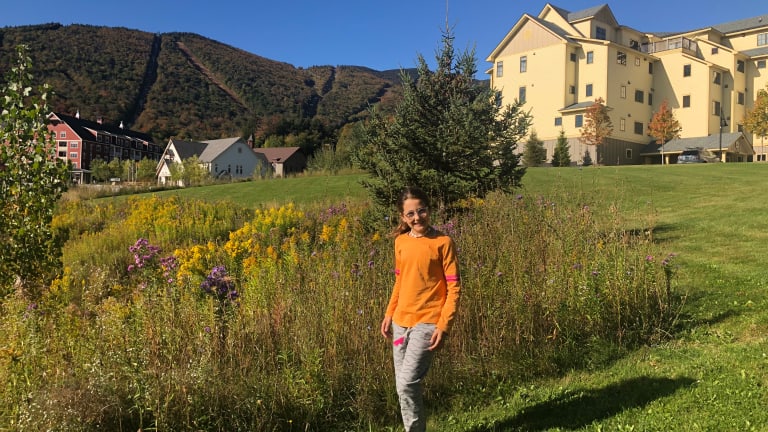 Resale program for kids' fashions
Tea Rewear program brings together trade-in and peer-to-peer resale capabilities in a cohesive customer experience.
I love brands that think about how the supply chain works. One of my favorite kid brands, Tea Collection, just announced the launch of Tea Rewear. Tea is now one of the first kids clothing brands to host their own resale site. 
Here's what we know:
The resale industry is expected to grow 11 times faster than the broader retail clothing sector by 2025, primarily due to growing awareness of fast fashion's environmental toll.
Estimates suggest the US second-hand apparel market could more than double in size to a value of $76.4 billion by 2025 
Retail Solutions
Tea Rewear is the first of its kind re-commerce program that brings together trade-in and peer-to-peer resale in a comprehensive customer experience. Created in partnership with Kidizen, the resale marketplace for gently-used kids' fashion, Tea Rewear will be one, easy to use platform for sustainability-minded and style-conscious parents.
It's an easy-to-use platform for sustainability-minded and style-conscious parents to recycle, sell and shop pre-loved Tea Collection. This new program incentivizes sustainable practices by allowing customers to trade in pre-loved Tea Collection products to receive credit towards new Tea Collection items for each item accepted.
Mail in your trade-ins or drop them off at select Tea Collection retailers in Austin, Charlotte, Philadelphia or San Francisco, with plans to add additional retailers as the program grows.
The goal of this sustainable collaboration is to reduce environmental impact by extending the life of garments and keeping them out of landfills, as well as join the drastically growing resale market.
Tea Rewear makes it simple for customers to recycle, shop, and sell pre-loved Tea Collection items. Through this process, Tea Rewear aims to have the largest selection of second-hand, vintage Tea Collection pieces, shoppable by the destinations that inspire Tea's seasonal collections - from Scotland and Peru, to Greece and Japan.
Tea + Kidizen
Tea Collection's built-to-last quality has made the brand a customer favorite on Kidizen's platform as the resale value holds up after years of wear and collectors seek out favorite pieces from Tea's destination-inspired collections. With over 20,000 items available, Tea Rewear offers a comprehensive selection of gently-used Tea Collection baby and kid apparel.
"For twenty years, Tea Collection has been committed to creating heirloom quality, globally-inspired clothing designed to be passed from kid to kid. Sustainability starts with a commitment to quality, and Tea Rewear gives a second - or third! - life to our clothes, giving customers a chance to shop vintage collections inspired by the global destinations that have inspired us through the years," says Leigh Rawdon, Founder and CEO of Tea Collection.
With Tea Rewear, you're doing your part to help the environment by giving these garments a second life—and keeping them out of landfills!
Cool Eco Trends from Tea Collection
I am crazy about the Tea Collection gift wrap. They have a unique idea for wrapping. Tea suggests the furoshiki. Its' from Japan, a traditional wrapping cloth used to carry gifts or clothing.
It's an earth-friendly way to wrap or transport a gift. It can even be re-used as a scarf, a kerchief, a headband, a cape!
I love the trend of cutting down on wrapping paper. During the winter holidays, 4 million tons of wrapping paper and shopping bags are thrown away. Wrap your gifts the eco-friendly way with our signature Furoshiki Gift Wrap.
Want more from Momtrends?
Pin it!
Use Pinterest to save your favorite children's fashion features. Be sure to follow the Kids and Fashion Style board here.
Momtrends was not paid for this post.