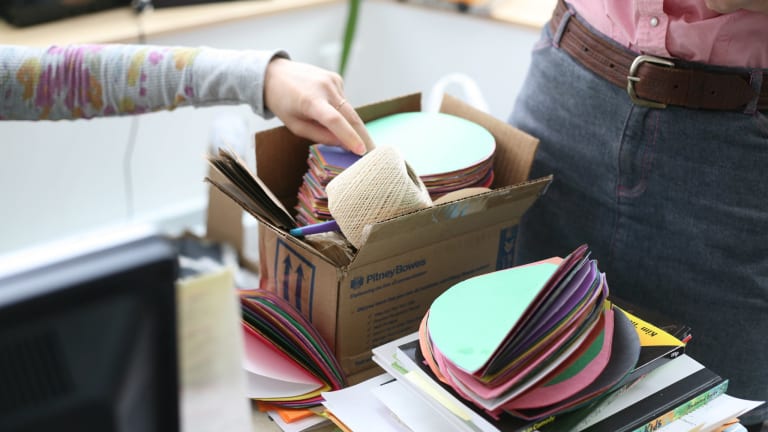 Poetry Programs for Children in New York City
To get your children started on a journey to appreciate words and poetry, start here.
Words are loaded with meaning and power. One of my favorite ways to celebrate words and language is through poetry. We're lucky in New York City to have some amazing poetry programs for children. To get you started on your poetry journey, here are a few places to begin. 
New York Public Library
I always love to start with a trip my public library. In NYC, our libraries did a great job of shifting to virtual (but we still miss the ritual of in-person learning. New York Public Library holds a bunch of events each April to celebrate Poetry Month, and many of them are for kids. 
Be sure to get on the NYPL Kids' Events subscription list here.
Poets House
Poets House is a comfortable, accessible place for poetry—a library and meeting place which invites poets and the public to step into the living tradition of poetry. Poets House is a group that believes that poetry can promote a deeper conversation between individuals, communities and cultures.
The Constance Laibe Hays Children's Room at Poets House provides opportunities for children to experience poetry and participate in creating poetry, art, music, and dance. Every object in the room is intended to promote thought and creative association. Children can also compose poetry or prose on old-fashioned manual typewriters (a huge favorite among the digital generation), or explore our wooden card catalog filled with objects and related poems to be used as writing prompts. From the Bronx to Brownsville, thousands of children from more than 100 public schools have been introduced to poetry. Poets House serves more than 15,000 children annually.
Children, accompanied by adults, are welcome for self-guided experiences in the Children's Room, a whimsical, light-filled space. 
Past children's programming highlights have included readings by celebrated poets, illustrators, and performers, including Matthea Harvey, Kurt Lamkin, Willie Perdomo, Marie Ponsot, and Charles Waters; movie screenings of timeless children's classics; themed holiday workshops for Valentine's Day and Halloween; visits to libraries, zoos, and Ellis Island; poetry-inspired craft sessions and activities, including kite-building and diorama-making; and much more.
Tiny Poets is held in the Constance Laibe Hays Children's Room at Poets House and features poetry readings and poetry-related activities for children ages three and under and their adults. For now, the weekly even is virtual and EVERY DAY.
Charles Waters performs favorite books, poems and sing-alongs to get little minds thinking and little feet moving, using rhyme and rhythm to make poetry accessible to even the youngest budding poets. 
Check out Virtual Tiny Poets Time, a free video series presented daily at 9am.
In addition, there are other free special events for the pint-sized poets and other programs for older children.  Poets House is located at 10 River Terrace, New York, NY 10282. Get more information www.poetshouse.org
Poem in Your Pocket Day
Poem in Your Pocket Day is a program of the Office of the Mayor in partnership with the New York City Departments of Cultural Affairs and Education that is designed to showcase the talented faculty and student poets in higher education and the K-12 system, as well as to encourage New Yorkers to embrace literacy and poetry.
Every April, on Poem in Your Pocket Day, Poets House takes part by handing out free poems on 3" x 5" cards in several public places in Lower Manhattan and offering a community open mic at Poets House, among other programs. 
Ways to Participate
It's easy to participate in Poem in Your Pocket Day. Here are some ideas of how you might get involved:
Select a poem and share it on social media using the hashtag #PocketPoem.
Print a poem from the Poem in Your Pocket Day PDF and draw an image from the poem in the white space, or use the instructions on pages 59-60 of the PDF to make an origami swan.
Record a video of yourself reading a poem, then share it on Instagram, Twitter, Facebook, Pinterest, or another social media platform you use.
Email a poem to your friends, family, neighbors, or local government leaders.
Schedule a video chat and read a poem to your loved ones.
Add a poem to your email footer.
Read a poem out loud from your porch, window, backyard or outdoor space. 
Momtrends was not paid for this post.