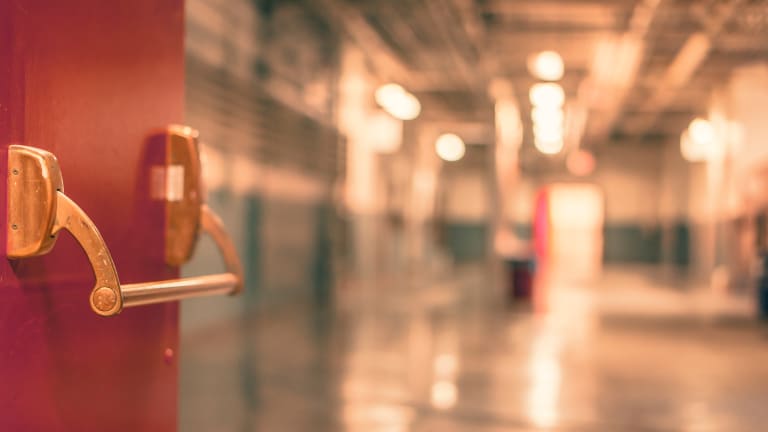 PTA Podcasts Helps Parents Coping with COVID Anxiety
A Podcast for Parents, by Parents designed to help parents navigate the tricky work from home/school from home scenario.
Across the nation, families are celebrating teachers. We're hosting social distance parades, writing thank you notes and generally coming to terms with all that teachers do to make learning come alive. In the new normal of our times, we are missing all the support we used to have from our schools. But one support system is still there, the National PTA. During the current crisis, PTA offers parents a podcast to help cope with the anxiety of life during COVID-19.
PTA Podcast for Parents
I admit it. Since March 13th, I have feel in over my head far too often. I'm unsure of so many things, and many days I feel like I am failing as a mother. In addition to not being able to give my kids the answers they want to hear, I'm also expected to navigate a make-shift online school program.
I don't think I'm alone in my plea for H E L P !!!!
Though schools are closed, National PTA is working to ensure our public schools provide a high-quality and equitable education for every child to reach their full potential. Notes from the Backpack is a PTA podcast designed for busy parents (like you!)
Podcasts are saving me right now. In the morning, while the kids eat breakfast and check-in online, I pop in my earbuds and take a 2 mile walk as I listen to podcasts. It's my way of checking in on fresh ideas and getting out of the circle of overwhelm. 
Giving myself fresh air and some fresh perspective, gets me ready to be the mom my girls need and deserve. The PTA podcast fits in perfectly with my mission.
Through the unique combination of expert, parent and educator guests, each episode features engaging conversations that offer real-life advice and ideas on how to support children's learning and development—all in parent-friendly language. Each podcast is 30 minutes or less (ideal for my morning walk).
Real Experts. Real Parents. Real Conversations.
Notes from the Backpack features real conversations with real parents, experts and educators who offer real-life advice, ideas and strategies parents can use to help their children succeed in and out of school.
If this podcast is new to you, I advise you start with Episode 16 called "Tackling COVID-19 Anxiety Together." This one is all about helping you and your children manage the stress and anxiety brought on by our new normal. 
COVID-19 has drastically changed our daily lives in a short period of time. Children are learning at home, and parents are working remotely—while also supporting the social and emotional needs of their children and managing stress. In this podcast, PTA talks with psychologist, author and professor Dr. Earl Turner about these new challenges to learn how to stay happy, healthy and learning during this difficult time. He shares tips for setting routines, managing your mental health and coping with uncertainty.
Season 2 will feature more great conversations that will give parents the inside scoop on:
Ready to jump in? Notes from the Backpack: A PTA Podcast is available on Apple Podcasts, Google Podcasts, Stitcher, Spotify and TuneIn. Just search for "Notes from the Backpack" on your favorite podcast app! Listen and join the conversation at #BackpackNotes.
Pin it!
Use Pinterest to save your favorite parenting tips. Be sure to follow our Get your family thru COVID board here.
This is a sponsored post.