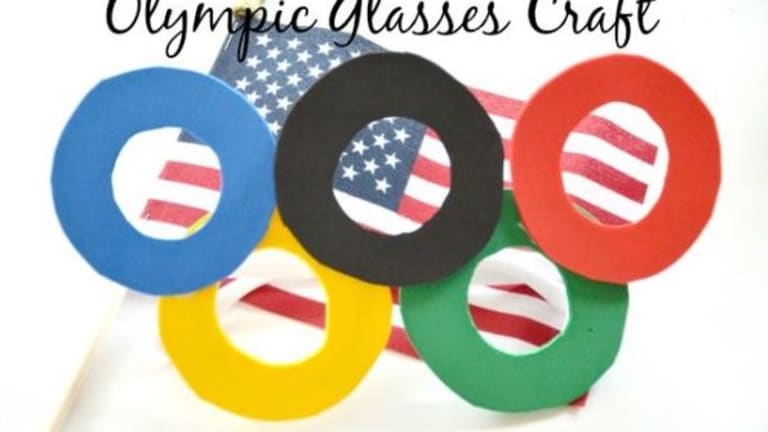 Olympics Craft Round Up
Get ready for the summer olympics with these fun family crafts we've rounded up.
To celebrate the 2021 Olympics in Japan, we located some of the best crafts to get your kids inspired to cheer on their favorite teams.
Olympics Torch Crafts for Kids
Are you ready for the Olympics celebration? My kids are super excited for the fanfare. This is a fun activity if you are wanting an easy day indoors playing.
Simple and Easy Olympics Torch Crafts for Kids - Classy Mommy
Flag Rocks
The Summer Olympics is the perfect opportunity to teach kids about the flags of the participating countries and help them identify some of them. Get crafting with Nontoygifts.com here.
Clay Medals
If you plan to host events in your backyard to have your own competitions, award the kids with these fun medals. This is a super-easy air dry clay Olympic medal necklace is from Create Art with Me blog. Get the instructions here Createartwithme.com/olympic-medal-craft-air-dry-clay.
Olive Leaf Crowns
Olive wreaths (crowns) were given to the winners of olympic games in ancient Greece and are associated with Hercules in Greek mythology. They were originally made from a branch of the olive trees growing in Olympia (the place in Greece where the Olympics were held). Get instructions on making laurel crowns from dltk-kids.com/sports/mleaf-crown.htm here.
Olympic Ring Art
With this fun and easy Olympic Rings craft, kids can stamp a beautiful piece of art using cardboard rolls and paint. Get the instructions from happyhooligans.ca/olympic-ring-art-project-kids/ here.
Printables from Tokyo 2021
If you are planning to do paper crafts, you'll need these. Includes ALL 8 logos for your crafting needs! Get them on Etsy here.
More Olympics Fun from Momtrends
Pin it!
Want more ideas on how to have fun with the kids during the games? Be sure to follow our Olympic Fever board here.
Momtrends was not paid for this post