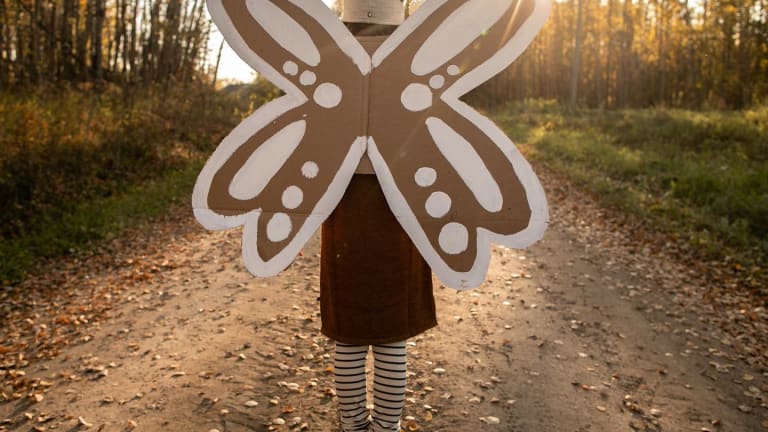 Oeuf Halloween Treats
We adore these simple dress-ups from mom-founded brand Oeuf. These hand-knit clothes will live on long beyond the 31st.
Why does Halloween have to be complicated? Sure I have MOMENTARY pangs of jealousy over the mom who hand-sews a lamb costume from home-spun wool, but really the moms I relate to best are the ones that hunt for the simple magic of the holiday. These moms will surely love what Oeuf has put together for the occasion. 
Related: Our favorite Halloween treat bags


We adore these simple dress-ups that will live on long beyond the 31st. Hand-knit in Bolivia, all the options from Oeuf are sure to become instant favorites. Tails, caps, wings and more--these accessories are all you need. Simply pair them with basic knits already in your child's wardrobe and Viola! you are trick-or-treat ready. Shop the Halloween Treat page at Oeuf.
WANT MORE HALLOWEEN FROM MOMTRENDS?
PIN IT!
Be sure to follow Momtrends on Pinterest and for more spooky inspiration follow our Halloween and Thanksgiving Boards here. 
Momtrends was not paid for this post.