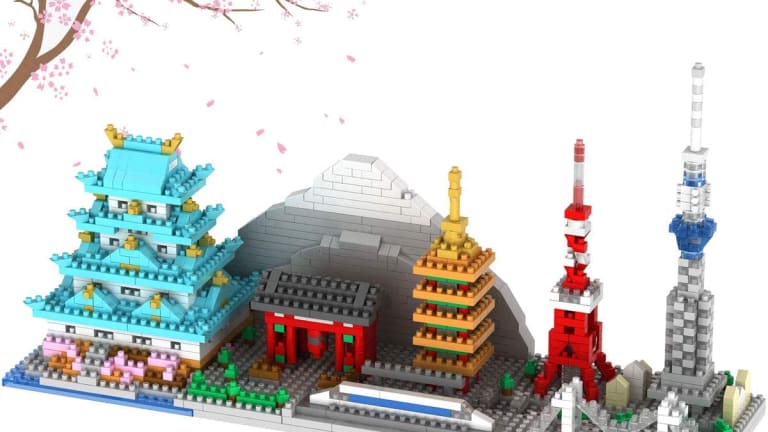 Nanoblock - Cool Japanese Micro Blocks Big on Fun
The small size of these toys makes it possible to create incredibly detailed and realistic creations.
Last week I attended a great event to celebrate the US launch of nanoblock, micro building blocks that are already all the rage in Japan. Nanoblock is micro-sized pieces that work using a patented feather design that locks the pieces firmly together. The small size makes it possible to create incredibly detailed and realistic creations. Once completed, finished projects can be disassembled and built again, or displayed.
Related: 10 Best wooden play kitchens for kids
Nanoblock sets available in the U.S. include the "Mini" series (koala, panda, giraffe) as well as the "Sites to See" series (Moai Statues of Easter Island, Eiffel Tower, Taj Mahal) which were recently named ASTRA's Best Construction Toy of the Year.
More sets will be added soon, including a castle with over 5,800 pieces in October, and Holiday selections in November.
Each nanoblock set is rated 1 to 5 in difficulty, and are recommended for ages 8 and up. My six-year-old daughter and I sat down to build a "Level 3" koala together and it was a little too challenging for her, and possibly her mother too. Still, it was fun to work on it together and I have every reason to believe we will be able to finish it. In the meantime, we were hooked enough that we went to Toys R Us and got a "Level 2" panda (over 150 pieces) that was much easier to put together.
Nanoblock is distributed in the US by Ohio Art, which is the company also behind the childhood favorite Etch-a-Sketch. 
Get Nanoblocks on Amazon here.
MORE TOY PICKS FROM MOMTRENDS
PIN IT!
Need more ideas on what to do with the kids? Be sure to follow our Activities to Do with the Kids board on Pinterest here.