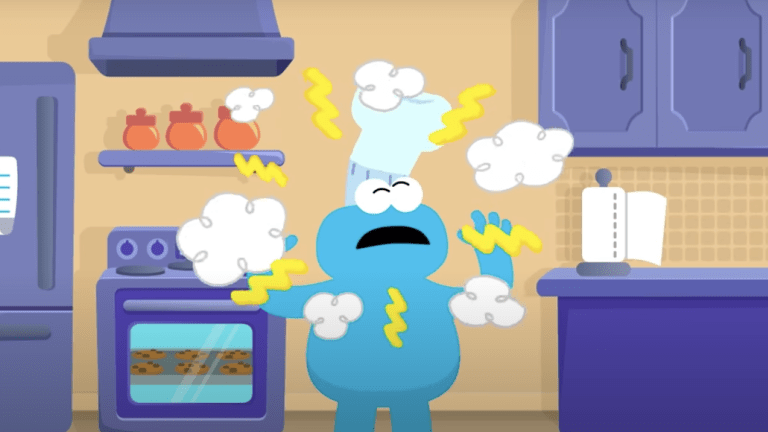 Monster Meditation for Kids to Find Stress Relief
Kids are dealing with big feelings like anger, sadness, frustration and nervousness, a new collaboration between Sesame Street and Headspace offers help.
Adults aren't the only ones dealing with increased stress and anxiety today - kids are also dealing with big feelings like anger, sadness, frustration and nervousness. All our routines have been turned upside down, as we shelter in place and try to stay healthy. To help young kids deal with all this uncertainty, parents can check out monster meditation for kids to find stress relief.
Related: Getting your family started with audible
Sesame Street and Headspace (find out more about Headspace here) are teaming up on this special "Monster Meditations" project. It's a series of six animated short videos (find them on Sesame Street's YouTube channel) to help children learn the fundamentals of mindfulness, meditation and social and emotional learning. 
Sesame Street Monster Meditation Video
View the first episode here featuring Cookie Monster. In this episode, Cookie Monster can't wait for his cookies to be done baking. We can all relate to the feeling of impatience (when, oh when will this social distancing end?). His friend "Mr. Andy" helps with a Monster Meditation. The video introduces basic meditation concepts with the aim to make waiting less painful.
Meditation Made for Young Kids
The videos feature Headspace Co-Founder and former Buddhist monk, Andy Puddicombe. Andy guides the "monsters" through various breathing and mindfulness techniques to better manage relatable, everyday scenarios. He's got a soothing voice and reduces meditation concepts to the simplest forms.
Puddicombe says, "Learning the fundamentals of mindfulness early in life is an incredibly valuable skill to foster, especially at a time like this, when children and families may be experiencing higher levels of stress and anxiety. In knowing that thoughts and emotions do not have to rule their lives, children can grow up empowered, comfortable with who they are, and free to explore their limitless potential."
Kids won't feel intimidated by these meditation techniques, all the concepts are easy to grasp, short and come with the characters children already know and love. The videos are about three minutes in length, and feature animated versions of the beloved Sesame Street Muppets like Cookie Monster. 
The six shorts will launch on a biweekly cadence, beginning today on YouTube and YouTube Kids.
When you feel exasperated, or are dealing with a child who is showing all the classic symptoms of stress and anxiety, try a monster meditation.
MORE KID-CENTRIC FUN FROM MOMTRENDS
PIN IT!
Need more ideas on what to do with the kids? Be sure to follow our Activities to Do with the Kids board on Pinterest here.
This is not a sponsored post.