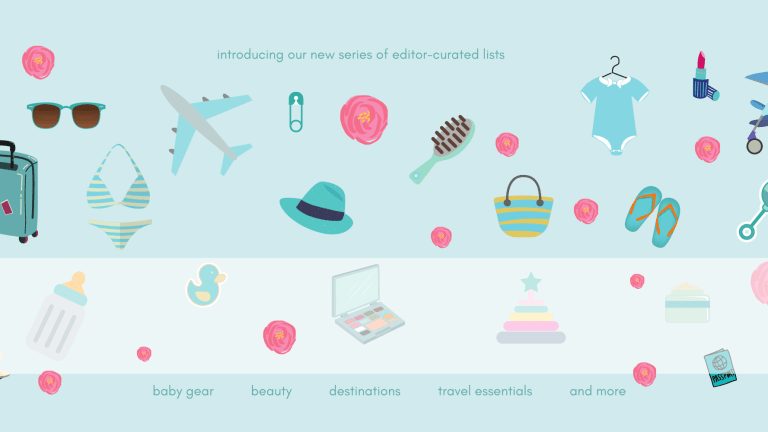 Momtrends MVP's: The Best Bottles for Baby
Don't melt down when it comes time to pick a bottle, we have chosen our top picks to meet all your specific feeding needs.
The feeding section of a baby store is a veritable cornucopia of confusing bottle options. There are bottles made of glass, bottles made of silicone, bottles to combat colic, and bottles with fancy filters. There is no straightforward option, and selecting a winner from a sea of contenders can be downright daunting for first-time parents and experienced ones alike. 
Fortunately, we've done the work for you, and have chosen our top picks to meet all your specific feeding needs.
Best Bottle for Breastfed Babies: Nanobebe
Designed by two bioengineer dads, the revolutionary bottle breaks the mold and disrupts the market with a cutting-edge design that protects the critical nutrients found in a mom's breast milk. Used with a breast-pump adapter, a mom can express milk directly into a nanobébé bottle, store it, and then feed Baby at a later time without sacrificing quality or convenience. Breast milk loses some of its nutritional value after it has been expressed, and continues to degrade as it cools in the fridge or is heated for use. The unique concave design of the nanobébéb bottle, however, increases the surface area of breast milk, spreading it out into a thin layer, so that it cools down or warms up to two to three times faster than it would in a traditional bottle. This helps to reduce the production of bacteria and protect the vital nutrients in breast milk.
Best for Eliminating Gas: Dr. Browns Anti-Colic Narrow Bottles
Dr. Brown's baby bottles are fully-vented to reduce colic. The internal vent system helps prevent ingestion of air bubbles and eliminates the vacuum effect which helps reduce spit-up, burping and gas. It also means no nipple collapse or fluid buildup in baby's ear. One thing to note: there are lots of parts to clean in this particular system, so if convenience is important -- this might not be the right pick for you.
Best Bottles for Reflux: Playtex Ventair
The VentAire's bottom vent technology channels air in the back of the bottle, not through the milk to reduce Ergonomic, angled bottle design allows for easier upright feeding to help prevent reflux (ad even ear infections). 
Best Bottles for Colicky Babies: Tommee Tippy Closer to Nature Bottles
The Closer to Nature nipple with anti-colic valve reduces excessive air flow, so little ones ingest more milk and less. Shaped like a breast, the nipple allows Baby to grasp and latch more easily -- making this a great starter option for nursing littles. Plus, it's an easy-to-clean dishwasher safe solution for busy parents.
Best Bottles for Easy Travel: Boon Reusable Silicon Pouch Bottle
The Boon NURSH reusable silicone bottle has a pouch that collapses as baby drinks, cutting down on the ingestion of air and decreasing the likelihood of painful gas, colic, and burps. It also makes it a great portable option for packing. The Boon NURSH nipple is the right length for optimal tongue positioning and features a gradual transition from nipple to wide-neck base for perfect latching. 
Best Glass Bottles: Evenflo Feeding Balance+ Wide-Neck Glass Bottles
The Balance Plus Wide Neck Baby Bottle is designed to have a slower, more comfortable flow ensuring a more relaxed drinking pace for baby, without the need to gulp to keep up. Plus, patented Proflo Venting Technology was developed to ensure milk bubbles stay in the bottle and not in your baby's tummy. This gentle, 1-piece venting system helps significantly reduce the potential for colic, reflux, gas, and fussiness, keeping your baby comfortable even after they are finished eating.
Best Bottles for On-the-Go Formula-Feeding: PopYum Bottle
PopYum stores formula and water separately in the bottle. When Baby is ready to eat, simply press the buttons (or 'Pop'), shake a few times, and it is feeding time. PopYum is the only bottle designed to be used with one hand only so you can comfort Baby or multitask with your other hand.
Momtrends MVP's is a non-sponsored series. Brands must meet our strict standards to be included. When naming winners we take several factors into account, including expense, convenience, and style.We make our picks annually based on editors' research. In some instances, we may request and receive samples so that we can more thoroughly assess products. Our opinions are our own, and our goal is to help our community of moms make more informed decisions on everything from baby gear to beauty products to vacation destinations and more. We scour the abundant options and painstakingly hand-pick our favorites, so you don't have to. Our hope is that our most valuable players become your most valued purchases. 
FOR MORE MOMTRENDS MVP WINNERS, CLICK THE LINKS BELOW:
PIN IT!
Be sure to save your favorite gear for baby on Pinterest. Please follow our Gear for baby and kid board here.