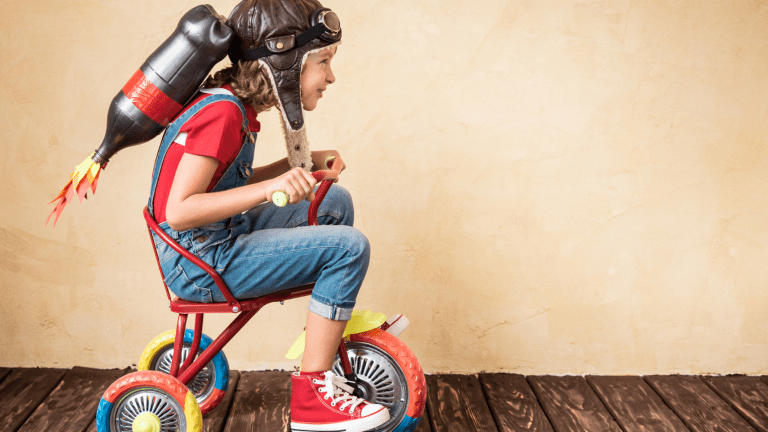 Learning Through Free Play and Fun
Thought-Starting Activities to Keep Kids Engaged and Entertained
"Creativity is intelligence having fun." Albert Einstein once said that; and as a mom, I couldn't agree more. I am amazed when my children break free from the chains of screens and technology and start building, crafting, dreaming, and creating--when I see their active imaginations at work and their minds engaged! Yes, I think Einstein was on to something, and that this can be a great motto to live by when planning spring break staycation plans and summer activities. 
Whether your children are very young or hitting double digits, every kid can appreciate making learning fun, and every parent can get on board with infusing important lessons and purpose into those long days. Here are a few thought starters to keep kids engaged, entertained, and happily at creative play.
The Power of a Smile: Have children draw and create their own smiles/smiling self-portraits and show them all the way those smiles can make a difference – from sending them in the mail to others, to learning to identify all of the different "types" of smiles around them.
Building a Dream: Children of all ages can create their own dream boards using clippings from magazines and more, positioned as a treasure map to identifying their greatest hopes and aspirations.
Be the Hero of Your Story: Teaching kids that they already possess the superpowers necessary to change their own life and others' begins with a fun cape-making activity.
Kind Is Cool: Make a point to instill kindness from a young age by helping children make and decorate their own pointed hats, and make their very own kindness pact.
Discover the Treasures Around You: For those more into high-tech adventures, try geo-caching! Utilizing GPS technology, geo-caching will lead the whole family on an exciting scavenger hunt, encouraging both young and old to keep an eye out for the treasures all around us.
This is not a sponsored post. Tips by Kat Kronenberg, children's author, keynote speaker and presenter. Check out Kronenberg award-winning books Dream Big, and the forthcoming Think Big.