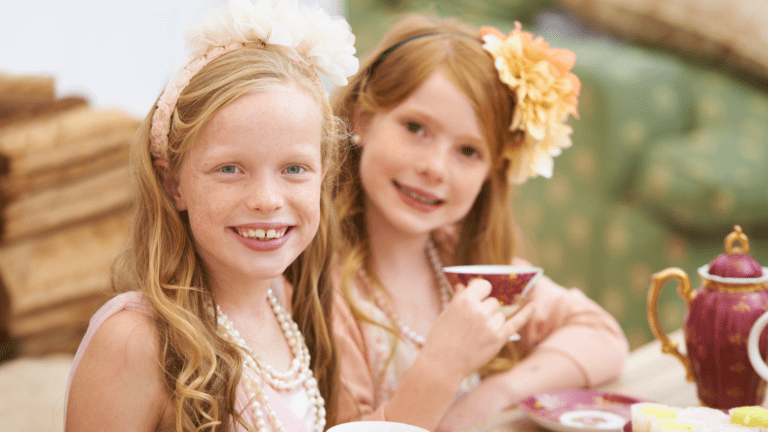 Publish date:
How to Stop Little Girls from Bullying
Help your daughter respond and react to bullying where it starts---in elementary school with this parenting book.
Help your daughter respond and react to bullying where it starts---in elementary school with this parenting book.
Bullying can begin as early as preschool. Little girls as young as 5 report being miserable due to breakups and fights with peers. A new book Little Girls Can Be Mean aims to demystify the mean girl phenomenon and arm parents, teachers and young girls with the tools to tackle bullying and make school a safe and productive place.
Related: Cyberbullying safety tips for teens and tweens

As the mother of two girls--one about to enter kindergarten the other venturing into her first pre-school experience, I plan to take every step I can to make learning and school a joyous experience. But I know the day will come when a classmate will say something cruel or a "best friend" will cause heartache. Now is the time to open the lines of communication and let my girls know I am listening.
The authors call girl bullying "relational aggression" and state it can be just as damaging as physical aggression. Most bullying programs at schools target physical violence--but emotional violence is equally disturbing. Experiencing bullying "is affecting the ability of our girls to learn, participate, and lead even in elementary school."

Get Ready for Summer Tea Collection Sale
Even if we all have to stay local, summer is going strong. As you head to the pool or day camp you might have noticed your kids GREW during the past year. Just in time for summer, Tea Collection is rolling out a big deal on swimwear and graphic tees for kids. I've enlisted some ...read more
The Key to a Great Overnight Oat Recipe
Working moms know the importance of meal planning. I'm getting ready for busy few weeks and I've been perfecting my fast breakfast options. I've been using Bob's Redmill Organic Steel Cut Oats to prepare my overnight oats for a nice, cold breakfast in the morning and I'm going to ...read more
Morning Sickness Relief with Sea-Band Mama
While pregnancy is this amazing and beautiful time in a women's life, it is also one that can wreak havoc on the body. From morning sickness to discomfort to cravings, the body that you once knew so well becomes this vessel for your baby. Of course, this is all worth it but ...read more
Anti-Bullying Action Plan 
Parents can help girls avoid BEING bullies and BECOMING a bully thanks in part to the tips in this book. Here's my action plan:

Encourage them to develop a passion outside of school. Sports, music, dance, art, language. Something that makes them feel competent, exceptional and strong.
Facilitate friendships with many. While having a best friend is great, girls with a wide social circle will have a large group to surround and build them up if one friendship crumbles.
Open the lines of communication. Talk about bullying early and often. Role play, come up with scenarios and generally let your girls know you are there to talk. 
Similar to every other parenting and self-help book I've ever read, this one has a few simple points and then strives to drive them home with repetition and examples. The advice for identifying and resolving a problematic friendship is excellent. While the book is not flawless and yes a bit redundant, it should be on the shelf of every parent--it's that important to be armed with the facts.

WANT MORE FROM MOMTRENDS?
PIN IT!
Use Pinterest to save your favorite articles. Be sure to follow our Parenting board here.
Momtrends was not paid for this post. We did receive a review copy.