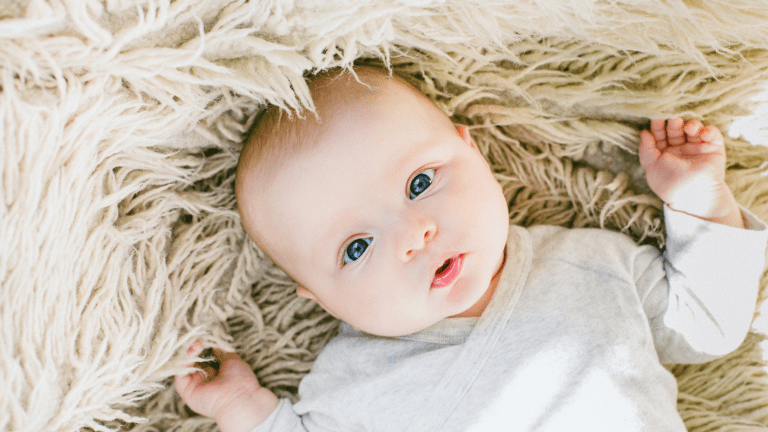 Publish date:
How to Spot and Treat Baby Eczema
February is dragging on. And, baby, it's still cold outside! A plummeting temperature paired with windy conditions has left our skin dry, sensitive, and eczema prone. Your baby's skin is even more vulnerable than your own,

Eczema typically appears as an ill-defined red, scaly rash that affects different body areas based on age. From 1 month old to 2 years old, eczema most commonly affects baby's cheeks and outer sides of the arms and legs. From 2 years old to 10-12 years old, the flexural areas like the antecubitals and popliteals are affected. From youth to adulthood, eczema can appear as small round spots randomly on the body called nummular eczema to focal eyelid or hand eczema.

If you spot eczema, you'll want to start treating and soothing right away. Here's what you can do:
Humidify the air. Get that humidifier running at night to moisten the air and skin.

5 Pretty Ways To Organize Your Jewelry
I admit - I'm guilt. Despite my best efforts, my "jewelry drawer" has become a tangled mess of necklaces, bracelets and earrings. This cluttered collection not only makes it hard to see what I have, but difficult to untangle the pieces I do want to wear! This summer, I'm ...read more
This Year's Coolest Jumbo Pool Floats
Pool season is almost here! I can't wait to relax, read a book, and sip a cocktail while lazily drifting in an oversized float. (Just kidding, I have two toddlers--but a swim mama can dream, right?). If you've got a staycation planned, check out this year's coolest jumbo pool ...read more
Crystal Clear and Pristine: Pool-Cleaning Tips
Tropical Storm Isaiah gave us quite the midsummer surprise here in the suburbs of New York City. We just got our power back on after a whole week of darkness! With trees down, debris everywhere, and lots of uncertainty, one thing we forgot to check on: our above ground Intex ...read more
Minimize the duration of bath time. Water might feel soothing in the moment, but it actually dries out the skin. Make it short, sweet, and luke warm.
Do your due diligence. Use fragrance-free products and products carrying the Seal of Acceptance by the National Eczema Association that are typically hypoallergenic and irritant-free.
Now for you, Mom, here's the winter skincare products YOU need!
This is not a sponsored post. Tips courtesy of Baby Pibu.