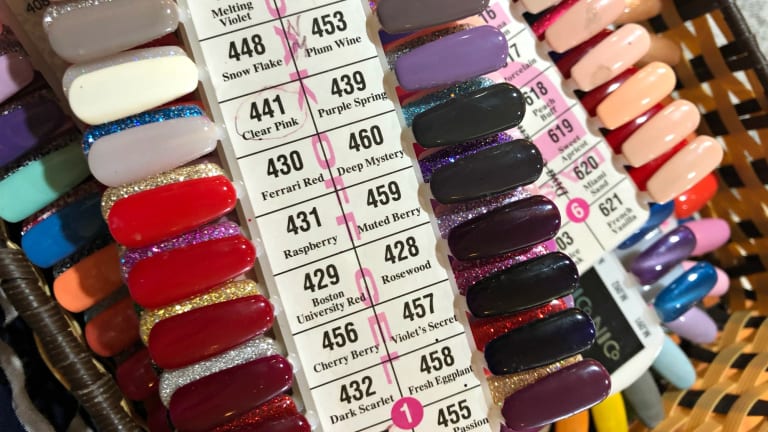 How to Save for College with Less Stress: #NY529
If you're a parent, odds are you've been thinking about how to save for college. Even if your children are tiny, I'm sure you've realized their childhood is fleeting and those college years will be here before you know it. What if I told you that I could tell you how to save for college with less stress? Couldn't we all use a little less stress in our lives? I know I'm not the only mama who worries about her children's futures when I think about the daunting student loan debts so many people are left with these days. Well lucky for us, thanks to NY 529 Direct, there is an easy stress free solution to college savings. Their college savings plan is so easy to set up and it comes with so many perks, I've had trouble leaving my stress at the door. I even indulge in some guilt free pampering because I don't have to think about what we're going to do about my wee ones' educations...
How to Save for College with Less Stress
So, let's talk about NY 529 Direct and what exactly you get when you sign up for their program. You might be wondering what exactly it is. Well, a NY 529 Direct account is a type of investment account that you can use to help save for higher education. And you get so much more than you'd get a regular old savings account. First, there are tax benefits like qualified withdrawals being tax-free for instance. You can check out what your tax benefits could be with this handy dandy calculator. As if tax benefits and the convenience of having the funds you're saving automatically withdrawn from your account, other people can contribute too! We think it's a great idea to encourage less toys and more substance when it comes to gifts from family members. I know most grandparents would love to know that they're helping their beloved grandchildren make it to college someday! They can even open up the plan themselves if they want to.
More NY 529 Direct Benefits
AND did I mention that you can use the funds for more tuition? Think books, equipment, various supplies and more! I also love that the beneficiaries don't have to go to school in the state the plan is set up in. Plus, there are no income restrictions. It really is a plan for anyone, including parents of multiple children. You can open up an account for each child! I could go on and on about this plan...There are so many more benefits. You are going to want to look into all of them yourself HERE.
Now that you know how NY 529 Direct works, do you see why I've been treating myself to mani-pedi experiences when I need a break? I just sit back and enjoy the pampering. Hey, motherhood is tough. They aren't kidding when they say it's the best, toughest job in the world. There is enough to stress in the everyday life of a parent. Why not let NY 529 ease the burden of a bit? You concentrate on raising kind humans and NY 529 will help you meet their education goals when the time comes! In the meantime, make like me and treat yourself to a decompressing experience. You deserve it!
Find Out More About NY 529 Direct
For extra reasons why NY 529 Direct is our go-to college savings plan, check out our thoughts on why it makes a great gift!
Compensation was provided by NY 529 Direct. The opinions expressed herein are those of the author and are not indicative of the opinions of NY 529 Direct.
Investments in the plan are subject to risk.
Before you invest, consider whether your or the beneficiary's home state offers any state tax or other benefits that are only available for investments in that state's 529 plan.
The Comptroller of the State of New York and the New York State Higher Education Services Corporation are the Program Administrators and are responsible for implementing and administering the Direct Plan. Ascensus Broker Dealer Services, Inc., serves as Program Manager and, in connection with its affiliates, provides recordkeeping and administrative support services and is responsible for day-to-day operations of the Direct Plan. The Vanguard Group, Inc., serves as the Investment Manager. Vanguard Marketing Corporation markets, distributes, and underwrites the Direct Plan.
No guarantee: None of the State of New York, its agencies, the Federal Deposit Insurance Corporation (FDIC), The Vanguard Group, Inc., Ascensus Broker Dealer Services, Inc., nor any of their applicable affiliates insures accounts or guarantees the principal deposited therein or any investment returns on any account or investment portfolio.
New York's 529 College Savings Program currently includes two separate 529 plans. The Direct Plan is sold directly by the Program. You may also participate in the Advisor Plan, which is sold exclusively through financial advisors and has different investment options and higher fees and expenses as well as financial advisor compensation.
For more information about New York's 529 College Savings Program Direct Plan, obtain a Disclosure Booklet and Tuition Savings Agreement at www.nysaves.org or by calling 1-877-NYSAVES. This includes investment objectives, risks, charges, expenses, and other information. You should read and consider them carefully before investing.