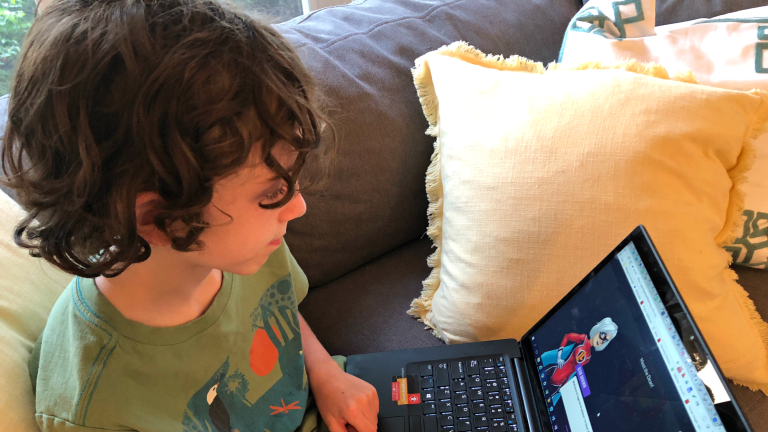 How to Round Out Summer Learning
How are the summer studies at your house? Would you like to know how to round out summer learning? Absolutely you do, right? I knew you would! Parents will do anything to help our kids see success at school. I mean, I saw how important summer learning was long before I was a parent.
Once upon a time I was a reading tutor, and I could usually tell when a child was getting extra educational support at home. Even then, in my young, child free state, I remember thinking that I would make it a priority to work with my kids at home just like my own mother did with me. That extra level of support is beneficial for children who don't struggle, and it's vital for those who do. So, I truly appreciate it when I find a tool that can help me with my at-home learning mission even though it's designed for classroom use. Enter the game-based learning site Legends of Learning…
This upcoming school year, my son is going into fourth grade, and that's an important year in my state. So, this summer I've been focused on keeping his little brain sharp. It's not all studying all the time around here, but we're definitely mixing in summer learning with our summer fun! And being that gaming is one of his favorite pastimes, I knew that a game-based educational system would be a hit with him. Hey, I'm all for working learning in any way I can, even in game form! Plus, he's big on science these days… Luckily, this system is easy peasy, so I was able to get him online, learning about natural resources, for instance, in no time flat. Once he saw that he could create his own superhero, he was sold!
So, I simply looked for science based games and activities that would be complementary to what he learned the past year. I know all this extra learning is going to help make sure that he's fully prepared for that first day of fourth grade. I actually have a rough schedule that I try to follow when we're at home and not out and about doing summertime things, and Legends of Learning fits in perfectly. Typically, the kids wake up and have breakfast. Then we'll log on for a little learning time. After they've completed an hour or so we'll break for some swimming. All too soon it's lunchtime. My son loves Legends of Learning so much, he'll typically hop back on the computer in the afternoon before we have some family time with Dad when he gets home. He's the kind of kid who thrives with a plan.

And if you're a teacher or even a class mom who loves to share fun new educational finds with your kiddo's teacher, you're going to want Legends of Learning on your radar! I know teachers are always looking for a way to make science more fun and this system does just that! So, don't forget to sign up for your classroom or share it with your child's school! I, for one, can't wait to share it with my kiddo's new teacher. I know she'll want to integrate it into her classroom right away!
For even more summer learning ideas, check out our must try reading tips!

This is a sponsored post. The opinions expressed are our own.