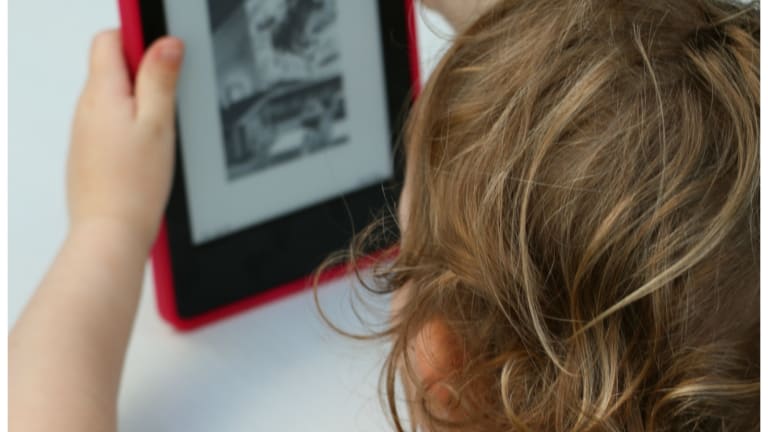 Publish date:
How to Raise Digitally Savvy Kids
Help your kids know how to use technology the right way...
Help your kids know how to use technology the right way...
How do you raise digitally savvy kids? That's a question that weighs heavy on most parents' minds these days. Am I right? Screen time has become such a polarizing topic the past few years. No matter how we feel about it, the fact is our kids are being raised in the age of technology. I mean our kids regularly use their tablets in the classroom...at SCHOOL. at this point it's not feasible to simply get rid of screen time. Instead, we should be focusing on teaching our kids how to use technology the right way. While we understand that mastering technology is a must to function in today's world, screen addiction is a reality that we can't ignore. So, how do we navigate those tricky digital waters? Well, we connected with co-founder of Picniic, Michael Cole, who shared some tips on how to raise digitally savvy kids...
Tips for Digitally Savvy Kids
* Just because something appears online doesn't mean it's true, valid, or worthy of attention. Encourage your kids to question what they see and take some time to view the digital world with them. That way, you can help them understand the pitfalls, misinformation, and questionable content they're likely to find when searching the net.
* Between texts, group chats and "DM's," it's easy to go weeks, even months, without picking up the phone and talking to someone. But, it's important that we raise our kids to feel comfortable with voice calls. From job interviews to business calls, they'll need that skill as they mature. So, don't hesitate to promote calls over texts whenever possible.

Fun Ways to Discover Venice Italy with Your Family
Greetings from Italy wear the gelato is rich, the clothes divine and the scenery is inspiring. Now that I've been to this fine city in the north of Italy, twice, I've amassed a list of favorites to share. These are some fun ways to discover Venice, Italy with your family. ...read more
Here's What No One Tells You About Olive Oil
produce is at its absolute PEAK right now. It's the time to prepare fresh veggies and fruit with ease and simplicity. When it comes to cooking, the farmer's market is my muse. As I prepare some of my summer harvest favorites, I'm sharing a little secret, what you put ON the ...read more
* The only way kids will understand that there's a world beyond their phones is if they experience it! Show your kids that it's possible to have fun without technology by taking the family on a camping trip or planning some outdoor activities like biking or skiing.
* Good habits begin with you, so practice what you preach. Scrolling through emails during dinner time or checking your phone while driving are behaviors kids notice. Our actions set the stage for what they believe is acceptable, so be mindful!
I don't know about you, but there are some things I could certainly be doing better with when it comes to my own use of technology. I am looking forward to putting these tips for raising digitally savvy kids into practice and being a better example for my little ones. Who else is ready for an unplugged family vacation?!
We were not paid for this post.