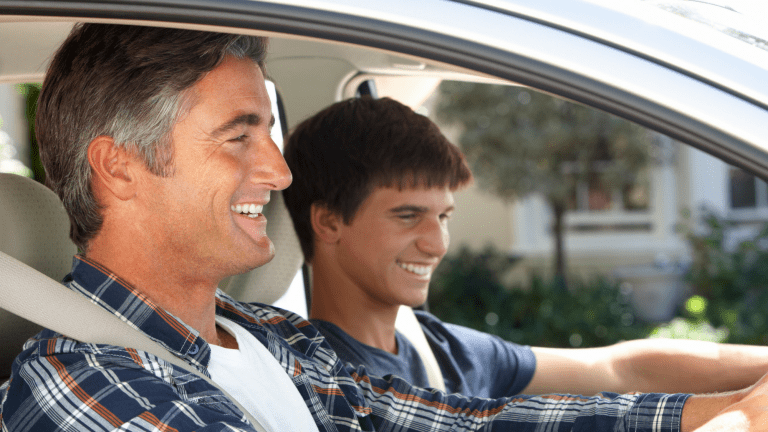 How to Raise Respectful Sons
Tips on teaching your son to respect women
March is Women's History Month and as a mom who is raising two girls, as well as a son, I am always eager to learn tips to navigate a path that builds my girls up, raises them to believe in themselves and challenges them to see their reflection as one deserving of equality. The force of girl power is strong in my family. My mom is one of four girls, raised by parents that demanded equality for each of them, and both my father's mother and grandmother defied the rules of the times and made their voices heard.  But when I think about the strong, independent woman I have become, I think about all the people that played a role in that development, and a lot of that strength came from my older brother.
My parents raised a son who respected women, and in turn he always looked to support both my sister and I (and my mother too!) in all of our endeavors. Now that I am raising my own son, I want to ensure that I am raising a son who will respect women. How else can I raise strong girls, if I don't raise my son to view them as such?
Here are a few top tips to help guide you:
1. Raise by Example: Our children are surrounded by male figures that demonstrate what respect for women means. We openly discuss what this looks like, and how it translates into my son's life. They live it daily in the way we raise them with equal measure. 
2. R-E-S-P-E-C-T: I give respect to get respect. We work hard on this in our family. We talk about our day; giving equal "floor" time to every member of the household. As a WAHM, we have raised our children to understand that just because my office isn't out of the home, doesn't mean my contribution doesn't have value. They respect me because I respect me.
3. Heroines:  We provide both our son and our daughters with plenty of examples of strong women, women that they know personally, women in the media, women that are in every field, women that demonstrate perseverance, strength, tenacity and self-respect. We encourage them to read about accomplished women and we explore how for most of the women, the road to success was challenging and in most cases, against all odds.
4. Defy The Roles: I remember when my daughter was born just 18 months after my son, and we gave him a baby doll to care for just like his father cared for his new baby sister. We have always raised our son to eschew gender defining stereotypes. There are no "boy" or "girls" specific toys in our house or chores that the girls do and my son doesn't. In our house, the mantra is "Anything that girls can do, boys can do too!" 
5. Read All About it:  We read a lot of books to, with and along side our children that address issues such as gender stereotypes, and gender equality. We set aside time to discuss these themes and share how they make us feel and how we can grow from them. A few of our favorites include: William's Doll, My Princess Boy, Amazing Grace, and Mirette on the High Wire. 
What is your tip to help raise a son who respects women?
This is not a sponsored post.