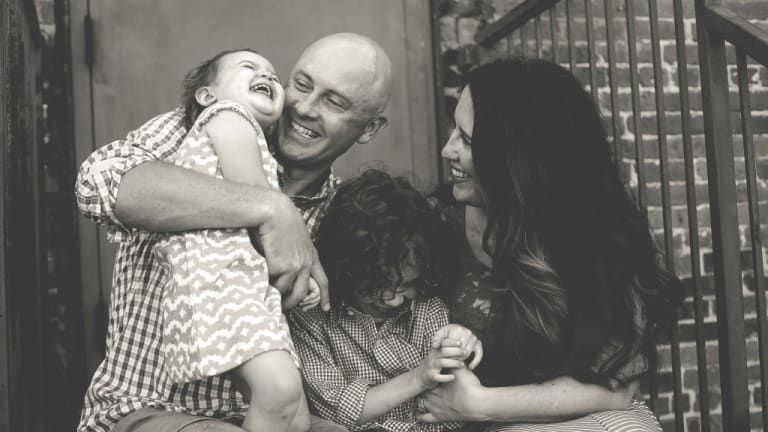 How to Prepare for an IEP Meeting
Take a deep breath...and get your ducks in a row!
As the parent of a child with certain needs, I can tell that you preparing for a meeting to advocate for his rights was and still is a daunting thing. After countless bouts of tears and heart wrenching agonizing, I finally realized that his dad and I were his only chance to succeed. If we, as his parents, didn't stand up and fight for him, who would? And with that realization came great power. Once I accepted the full weight of that responsibility, I realized that the only way to walk out of our meeting(s) feeling good about the end result(s) was to go in fully prepared! So, whether you have a 504 or IEP meeting in your future, I'm here to share some helpful tips from the Episcopal Center for Children that I wish I had come across when I was heading down this path for the first time myself!
IEP Meeting Tips
Tip #1 – Confirm meeting attendance. At least 10 days before an IEP meeting, you should receive a letter of invitation. As soon as possible, RSVP for the meeting in writing. Inform the school if you will attend the meeting in person or by phone. If you are not available to attend the meeting at all, propose alternative dates and times, even locations.
* The key is to make it known that you are willing to work with them.
Tip #2 – Review draft documents before the meeting. At least 5 business days before the meeting, you should receive drafts of the documents (e.g., IEP, Behavior Intervention Plan, evaluations) to be discussed during the IEP meeting. Take time to review these documents before the meeting.
* And make sure that you've submitted any doctor's reports etc. that you want reviewed by the school's team.
Tip #3 – Carefully review draft documents and write down your questions and notes. Make sure you understand your child's diagnosis. Ask for clarification of education or treatment jargon if needed. Goals and objectives should be clear. Make sure you understand start date(s), how long services are offered, and the procedures involved. If your child is not progressing toward a goal as you had hoped, ask how this will be addressed, or if a goal should be revised. If you want more frequent updates on progress during the school year, you can request additional updates. If you think something else might help your child, come prepared to discuss it. Write down any proposed changes to the IEPand any information you would like to add.
* Notes are your best friends. Trust me. Nerves can take over when you're in those meetings. Having those notes will give you confidence. Trust me.
Tip #4 – Invite additional people to the IEP meeting if you want them there and think they can contribute. An IEP meeting takes a "team" approach to helping your child. Take the initiative to invite individuals who have relevant knowledge or expertise regarding your child (such as, family members, coaches, community support workers, social workers, attorneys, advocates, etc.). Let the school team know additional people will attend the meeting.
*I consulted with an advocate who I was fully prepared to bring in if things didn't play out in a way I was comfortable with.
Tip #5 – Strive to build a healthy working relationship with the school, treatment providers, and the entire IEP team. Developing healthy and professional relationships with the school and treatment providers can help your child. Be open to discussing issues promptly, directly, honestly and courteously. Ask questions and listen carefully to answers. This will allow you to respond appropriately and avoid misunderstandings.
* After three years at one school, we decided to make a change. It was a decision I don't regret for a moment. If you don't feel like your child is thriving and you have the ability to move him or her, sometimes that can change everything. If that healthy working relationship isn't there, seek one out!
I hope these tips for how to prepare for an IEP meeting helps calm those fears that can come with parenting a special needs child! I'm here for you mama. And many thanks to Episcopal Center for Children for their help!
We were not paid for this post.