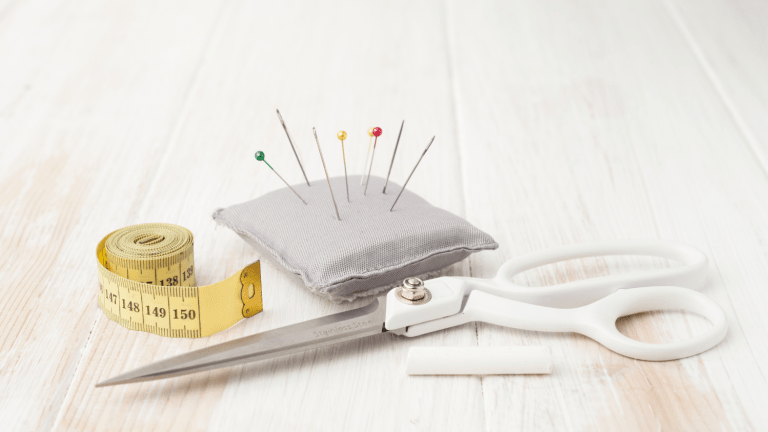 How to Make a Fascinator
We are making pretty fascinators. Learn how to make a fascinator too! Just in time for summer parties. It's so simple and so fun to do!
My daughter's favorite thing to do everyday is dress up like a princess. Well...it's a toss up between princess and superhero. Maybe she should combine the two. Since we are knee-deep in dress up, I've learned how to fashion some simple, yet fancy hats called fascinators. Here's a quick and easy tutorial for this fashion craft.
Related: 5 ways to celebrate Kentucky Derby style
The Art of Dress Up
Lately my daughter's favorite has been dressing up like a princess.
I asked her if she'd like to make princess hats with me (if I told her fascinators, she'd probably look at me with a blank stare). Of course she said, "YES!"
So, we made a trip to the craft store to collect all the pretty things.
We picked out flowers and butterflies. Tulle and felt. And feathers. She got so excited! She loves helping me shop for crafts.
I recommend an older child (familiar with using a hot glue gun) and/or adult making these. My daughter was my lovely assistant and handed me all of the items.
The best part is while this craft appeals to kids, it also works for Kentucky Derby parties or for wedding showers. Make this craft your own.
How to Make a Fascinator - Materials
headband
felt
scissors
tulle
fabric flowers
artificial flowers
craft butterfly
feathers
hot glue and gun
How to Make a Fascinator - Instructions
Step One. Trace a small salad plate onto the felt. Cut the circle out.
Step Two. Next, cut two slits in the felt circle (one on each end) for the head band to fit through.
Step Three. Using your hot glue gun, glue on some tulle. This will hold the other tulle in step six.

Step Four. Glue on your embellishments. Make certain not to glue over the slits.

Step Six. Next, twist tulle around the embellishments forming a circle. This will make it look more like a hat. Hot glue as you twist the tulle around.

Step Five. Slide your headband through the two slits.
Where to Show Off Your Fascinator
Wear the fascisnator with your favorite dress for any fancy occasion, like a tea party. We will be setting out cookies and drinking tea! It will be so fun!
My daughter wanted to make her own headband too! So, she made a newspaper version. She painted the newspaper, made it into a flower and glued on fun stuff with school glue.
You can see her version here: Tea Party Headband for Kids
WANT MORE ENTERTAINING IDEAS FROM MOMTRENDS?
PIN IT!
Looking for more entertaining ideas? Check out the Celebrate everyday entertaining board on Pinterest!
This is not a sponsored post.