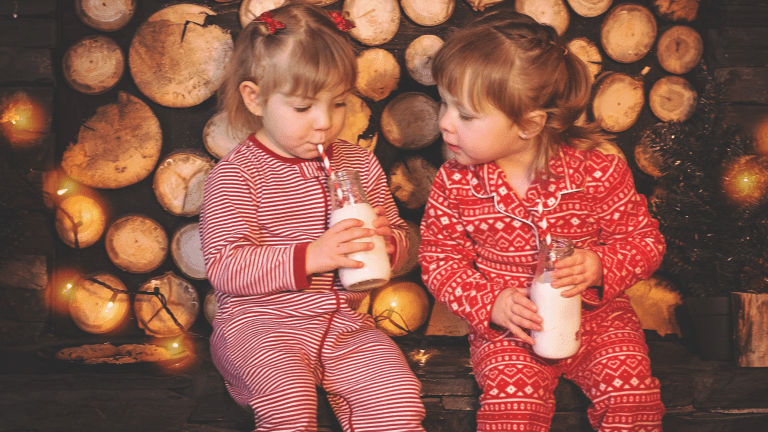 How to Keep Your Kids Safe and Healthy This Holiday Season
Tips from a Pediatrician
Snowy winter evenings, special traditions, delicious treats – the holiday season is one of the most wonderful times of the year, especially for kids. It's also one of the busiest for those of us who work in urgent care and the emergency department.
Keeping your little ones healthy and injury-free during the holidays is key to a joyful season of celebrating. Here's a quick checklist of safety reminders to help protect them from some of the most common holiday hazards.
Holiday Foods
Hide the adult beverages: Accidental alcohol intoxication of kids can happen. Drinks that contain alcohol (eggnog, punch, etc.) are often sweet and colorful, so children are inclined to think it's a "kid drink" and sneak a sip – or more. Be alert.
Small foods and appetizers: Traditional staples like pigs in a blanket, fruit salad, and nuts are regulars around the home. Children can choke on just about anything they can get in their mouths, so make sure to cut up these already small bites into even smaller ones.
Allergies: If your child has a food allergy, make sure to check the ingredients for pre-made dishes brought home to avoid allergic reactions to dairy, nuts and more.
Poisoning
Time for mistletoe and holly: Festive plants that are cheery decorations are rarely poisonous but can be irritating to the stomach or skin and thus should be kept out of the reach of children. Symptoms of plant toxicity can include rashes, nausea, vomiting and diarrhea. If you suspect that your child has eaten any part of a plant, call your doctor or the National Poison Center: (800) 222-1222 right away for guidance.
Merry and bright: Some holiday lights can contain poisonous fluids if consumed by a child. Make sure to keep close watch of young children when around accessible light fixtures.
Accidents
In the kitchen: A lot of cooking goes on during the holiday season, so there are many opportunities for accidental burns and other injuries. Keep pot handles turned away from the front of the stove and always keep the oven door closed. Define safe areas in the kitchen where kids can help without exposing themselves to potential injury. Kitchen appliances should be clean and debris-free to prevent potential fires, and knives should be out of reach at all times.
It's the little things: Keep breakable objects and small items (i.e., batteries or small toys) out of young children's reach. If one does break, clean up the pieces quickly and make sure you've got every little piece. That way it doesn't pose a choking or laceration hazard for young kids and no one has to step on a piece of Grandpa's snow globe.
Slippery, wet winter conditions: A nice snowfall can be aesthetically pleasing and a great time to go sledding with the whole family. Children should be closely supervised and avoid dangerous areas such as rocky areas, steep hills, and hills that empty into parking lots or roads. Wear a helmet during sledding.
Taking the time to carefully inspect your home and plan for the holidays can help ensure you and your children will have a happy, healthy, and safe holiday season!
This is not a sponsored post. Tips courtesy of Dr. Christina Johns, Sr. Medical Advisor for PM Pediatrics and a practicing pediatric emergency physician. Follow her at @drcjohns on twitter, @deardrchristina on Instagram, and Dr. Christina Johns on Facebook.