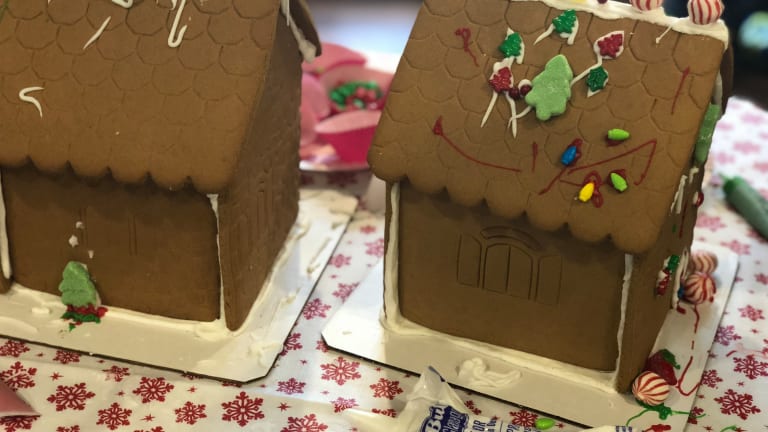 How to Host a Gingerbread-House Decorating Playdate
Decorating a gingerbread house is one of my children's favorite holiday traditions. I, on the other hand, have never been a huge fan. First, there's all the sugar and candy and frosting and dye. Then there's the fact that the traditional kits are nearly impossible to complete. Getting the walls and the roof of the house to adhere without resorting to super glue is something of an impossibility. Still, tradition is tradition; and this year my little guy begged to host a few friends for a fun and festive gingerbread-house-making playdate party. And I have to say, it made for a super-sweet afternoon.
Everyone Gets Their Own Pre-Built(!) Gingerbread House
When I discovered this amazing pre-built gingerbread house (ready and complete with decorating accessories) at my local Costco for less than $10, I was delighted. Each friend got his own gingerbread house to decorate and personalize. Better yet, they were able to take it home! 
Color in a Pop-Up Cardboard Gingerbread House
How fun is this colorable gingerbread house. Those impish playdate elves were a bit lazy and didn't stay in the lines, but it still made for a fun and creative post-sugar-high activity!
Serve Hot Chocolate
End the playdate on a decadent note. Curl up by the faux fireplace, watch a holiday movie, and serve your little gingerbread men (or ladies) hot cocoa topped with these adorable baby gingerbread houses.
This is not a sponsored post.