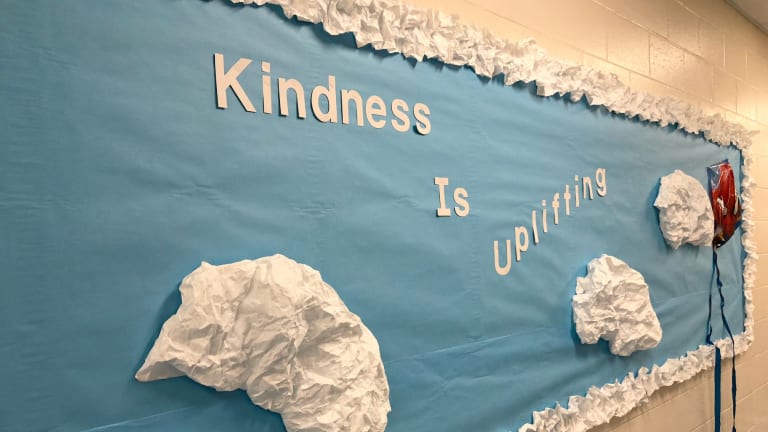 How to Have a Happier School Year
So, tell me mamas...Are you ready for to take on a new school year? I bet you wouldn't mind seeing some tips on how to have a happier school year, right? Let's face it. The end of summer can be both a blessing and a curse. On one hand we're sad to see our relaxed schedule go and, on the other hand, we're thrilled by the prospect of actually adding some quiet to our day. Bwah! I get it, really I do. We're about a month into our school year and finally hitting our stride. We went through the normal beginning of the year growing pains of course, but now that the kids are a bit more used to their routine, our daily schedule is running so much more smoothly. And since I'm forever looking for new ways to help my children have a successful school year, I thought I would share what's working for us in case you too are looking for some tips on how to have a happier school year!
How to Have a Happier School Year
Get them excited with new gear...New backpacks and lunch bags that they pick out can go a long way in getting little ones pumped up about heading out the door each day for school. And I'm a big fan of keeping a spare set on hand. You never know when a lunch bag is going to get lost or a backpack is going to break. They both happened to us last year. I've learned that the key to making the school gear last is to focus on good quality. Kipling makes super sturdy bags in a slew of fun prints. My son went for the Star Wars Seoul Go backpack and Star Wars Kichirou lunch bag this year! And my daughter also chose a Seoul Go backpack and the Boogie Beach Kichirou lunch bag.

Encourage other interests...Your kids will burn out fast if all they do after school is focus on homework. Schoolwork is important, obviously, but their little brains need to be engaged in other ways too. My children are creative little souls so once their homework is completed they love to whip out the art supplies and work on a craft or draw for a bit. I find that their temperment is much better when art is a part of their day! The kindness that is inherently in them literally flows out when their allowed to be creative!
Keep them active...Along that same vein, my kiddos also need to stay active. I've written about this more than once and I'll keep writing about it because it's so vital for our family. If we go a day without them swimming, scooting, playing baseball etc., we feel it. They're crankier and the next day at school simply doesn't go as well. They truly need to run it off, as do most elementary aged kids I think. So, find an activity that your children are drawn too and get some play time in after their homework is done. I find that it's best to get our active time in post homework and art time, but pre dinner time. You want to give them some quieter down time after dinner! I know most of our kids have after school activities like dance and sports, but it's important to stay active on the off days too.
So, there you have it...Those are my tips for how to have a happier school year. I would love to hear yours! And make sure you check out our tips for how to encourage creativity in your kids too!
We were not paid for this post. We did receive samples.