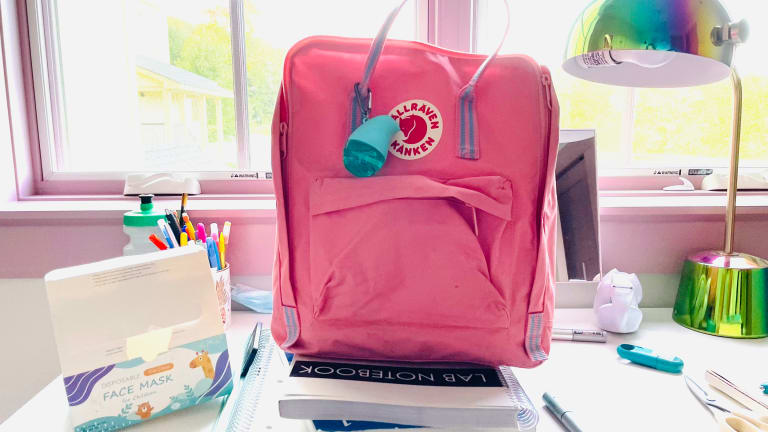 How to Get Your Kids to Actually Clean Hands
Head back to school with Olika to put your best hand forward.
This is a different kind of back to school season. Not only are we loading up on school supplies, but we are also making sure we have the right gear on hand to keep our kids healthy and safe. Hand washing is more important than ever. As we are all wondering how to ACTUALLY get our kids to keep their little hands clean, Olika has a solution. OIika makes cute, highly effective hand cleaners that look adorable and are AMAZING at getting little, and big, hands clean.
Save 20% off on your first OLIKA purchase! Use code NICOLE20
Put your best hand forward
As my daughter heads into a new school experience (she did remote home school to end 7th grade), we got all the right gear. Of course this meant new sneakers, a cool backpack and lots of gel pens. This girl's got style and is doing a great job of making new friends and getting involved. She's in the fall musical, joined the cross country team and is starting to figure out how to balance all her commitments. One thing I don't want her to worry about is getting sick.
I added a bunch of the Olika sanitizers to her school supply stash. She put the blue one right on her new backpack and she's off into the world. Olika is a solution to keeping hands clean that your kids won't hate. It is NOT sticky, stinky or full of nasty chemicals.
We need to get back to recess, playdates, birthday parties and school plays. To get there, we all need to lean in to keeping our hands clean. Olika is there to get our kids onboard, with their colorful little refillable hand cleaner looks like a little bird.
Olika Helps Put your best hand forward
Olika is made with 65% ethyl alcohol (the CDC recommends at least a 60% alcohol-based formula) and is proven effective at 99.9% of germs. Olika comes in six fragrances, all with subtle scents made from essential oil blends to deliver a perfect mist of fragrance as you keep it clean. Pick from the spray, the clip-on or the refill. Each one is shaped to fit in your hand and feel great as you are keeping getting rid of germs. 
Your back to school checklist needs to include Olika. 
Save 20% off on your first OLIKA purchase! Use code NICOLE20
Full Disclosure: Winner must be 18 years or older and a US Resident. No purchase necessary. Winners will be notified via email with the specifics on how to claim their prize.