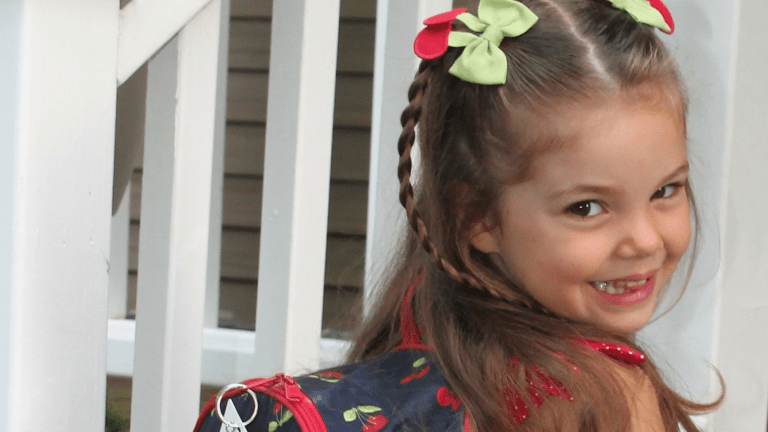 5 Tips to Get Your Child Kindergarten Ready
Help prepare your child for Kindergarten
Big mom moment here... My youngest is heading off to Kindergarten in mere months and I can not  wrap my head around it. In fact, the school has called three times (insert embarrassed emoji here!) to remind me to register her. To quote the director of enrollment, "Mrs. S, this is not your first rodeo". But I digress. As an educator and mom to a preschooler, I am sharing 5 tips to get your child kindergarten ready. 
1. READ READ READ - Read to your child every day, as much as possible. Expose them to every genre: fiction, non-fiction, rhyming books, multiple books by the same author, poems, fairy tales, magazines, etc. Don't be afraid to repeat readings, read "difficult" texts, or to drop a title if they're not interested. Your preschooler should have a library card (check out why libraries are always on trend) and should have a chance to use it. Let them own their literacy. It will empower them to choose their own books and it will encourage them to become life-long learners. 
2. Socialize - Whether or not your preschooler has siblings, you should place them in social settings frequently and with varying degrees of autonomy. Visits to the park (where there's opportunity for free, unstructured play), the museum (more structured to guided play), music class (participation required), or local sports team (working together, following rules) will help guide and teach your child how to take social cues from others, work in a group setting, and strengthen their ability to handle tasks independently. Children learn from being around other children and they should be given plenty of opportunity to explore and grow into their own person ready to navigate the school day in a positive manner. 

3. Expose Them to Various Learning Experiences -Yes, there's a skill set that marks a child "prepared" for kindergarten, but skills can be learned if a child has been exposed to different learning experiences that allow them to think critically and to problem solve when dealt something new. Chances are your local library, community center, or local paper have a host of activities for your child. Expose them to different experiences that tap into the different learning modalities (i.e. experiences where they are working with their hands, experiences where they are moving their body, experiences where they have to listen etc....)
4. Independence - Move toward independence. Help your child to become more independent by including them in the decision making. Your child should start to make choices about their own clothing (a good recommendation is to let them choose out of two possible choices) help with chores around the house, pick up their toys, crafts or play items, and to have a say in what their eating for lunch. Don't be afraid to say "no" to your child either. Setting clear boundaries helps to set them up to succeed and should not be viewed as "mean" or "strict".  Boundaries let children know what's expected of them and helps to guide them to make good, responsible choices. Letting them in on the decision making shows them you think they "can do it" and empowers them to prove you right. 
5. Build and Create-Take time to explore non-"academic" ways of learning together. Break out those scissors, glue, magnetic blocks and get crafty. You don't have to create "pinterest" worthy projects to connect and create with your child. Taking time to create together is a great way to communicate with your child, foster problem solving skills and to strengthen a host of "school readiness skills" like fine motor skills development, literacy and STEM skills. 
This is not a sponsored post. This post may contain affiliate links.