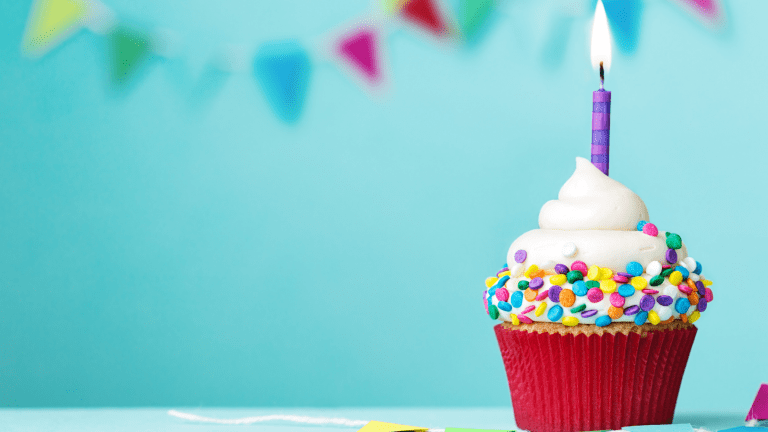 How to Celebrate a Child's Birthday at Home
No Party? No Problem! How You Can Make It a Special Celebration
Remember when we used to moan and groan and gripe about throwing our kid a birthday party at their favorite bounce-house park? What we couldn't give to go to get out of our living room and go to a trampoline fiesta today... right now... take me away! 
Alas, we can't go to a communal bounce house or a Chuck E. Cheese gathering. Heck, we can't even invite friends and loved ones to our home to celebrate a child's birthday in the wake of the Coronavirus pandemic and the current social distancing mandates. 
But that doesn't mean we can't celebrate our sweet birthday boys and girls, and get their besties involved from afar. Here's how you can celebrate a child's birthday at home.
Birthday Drive-by Parade
Invite your child's friends to join the Birthday Drive-By Parade. They can them make signs, decorate their parents' cars with balloons, or use a car pen to write a special message to the kid of the hour. Designate a 30-minute time span for the "drive by" parade--when they can honk car horns, play music out the window, and wave from a safe distance. 
We actually have two birthday parades scheduled this week for my son's friends; and, earlier this week, we enjoyed a teacher parade--all of the educators from our elementary school drove through our neighborhoods to wave to the children. It was so moving for so many people, and I imagine the birthday parades will be equally special. 
Zoom Party
Thank goodness for technology. Popular video applications make it easy for us to see the faces of the people we love during this difficult time. We celebrated my littlest's first birthday two weeks ago via a video call. We sang happy birthday together, and the entire extended family was able to watch her dive into her smash cake. It was different, but still special.
Present Drop-off
You can have family drop off special gifts for the birthday girl or boy--leave them on the front stoop or in a designated spot outside. What kid doesn't love presents? Having a front lawn loot will certainly perk up your "partyless" little person. Consider putting out a poster board on your front door for every visitor. to sign. Leave out hand sanitizer, and make sure to take precautions and wipe down all the packages.
Make a Dance Party Video
Have all your child's friends and families send a 20 second clip of them having a dance party (instruct them to avoid music in the background however silly this may feel in the moment). They can shout out personalized messages to the birthday boy or girl in the video. though. Then edit it all this boogying footage together and create a special birthday dance party video like no other. 
Want more from Momtrends?
1. How to Give Back to Your Community Without Leaving Home
2. Calling All Crafters to Make Face Masks
This is not a sponsored post.