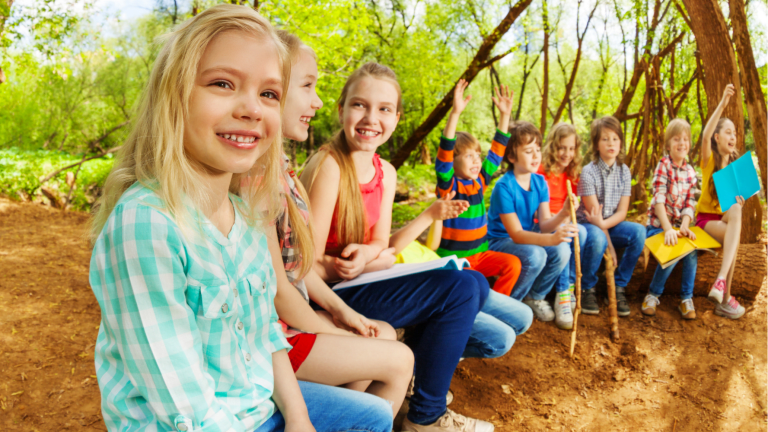 How to Avoid (and Treat) All Those Summer-Camp Bug Bites
Camp time is the best time! My two kiddos have been in day camp for the last three weeks now, and they are loving every moment--from swim lessons to playground sessions to arts and crafts to the high ropes course and the zip line. (It must be good to be a kid!)
Despite all the F-U-N being had, there's one downside--one aspect we're all not loving: the bug bites. 
Their camp is in a beautiful wooded area, so mosquitos and other assorted pests go with the territory, And al those unwanted itchies and ouchies can put a damper on the good times to be had. That's why we reached out to Dr. Erum Ilyas and Society for Pediatric Dermatology member for her sage tips and tricks to treat --or, better yet, avoid bug bites.
To avoid most types of bug bites, it does help to use insect repellents when outdoors. There are a variety of options ranging from chemical to more natural options. DEET is found in many commercial insect repellents and is overall considered safe. Many parents tell me they would still prefer a more natural option. These include citronella, peppermint, sandalwood and cedarwood containing sprays. For ticks and lice it is worth considering routine checks when possible exposure may have occurred.
Try to avoid wearing perfumes and colognes to avoid attracting bees. Using insect repellents when outdoors will help.
Icing a bite helps soothe the discomfort and itch fairly quickly. I even find that using ketchup packets from fast food restaurants and freezing them provides a quick and effective ice pack for small bites. Try not to itch these- the more you itch the more they will swell!
Apply your insect repellent to the exposed areas of your skin when you know you will be outdoors. If you plan to be out for a picnic or food event- all the more reason to apply and avoid making yourself so attractive to biting bugs. When you get back home, take a shower or gently wash the areas where you applied bug spray with soap and water to help remove it.
I also find that parents can benefit from treating their outdoor spaces where kids frequent to minimize the volume of bugs when needed. If you are planning an outdoor event it helps to get citronella candles, torches or sprays to have on hand for the whole family.
The most common culprits for bug bites in the summer for kids tend to be:
Mosquito bites. These tend to appear as a discrete red swollen intensely itchy bump. Often there is a tiny pinpoint scab in the middle. Classically the size of the spot is directly related to how much you itch it. So – try not to itch it! These will classically show up on exposed areas of the skin. Mosquitoes do not really like to get under clothing to bite- they look for an exposed area to bite.
Flea bites. Flea bites and mosquito bites can look really similar to mosquitoes but tend to cluster on the lower legs. They tend to be very itchy as soon as the bite occurs.
Bed bugs. Traveling during the summer can lead to exposure to bed bugs and we risk bringing these home. These also tend to cluster together and present similar to the way fleas and mosquitoes can look. Both fleas and bed bugs can have the "breakfast, lunch, dinner" cluster look.
Tick bites. This is the time of year when I see plenty of patients for "new moles" that turn out to be ticks. On routine skin exams I find a few of these on a weekly basis that just happen to be present. For the other bugs listed above- they tend to bite and make an exit. Ticks can stay attached and even get lodged into the skin. If you are not sure if it is completely removed it's a good idea to make a trip to your dermatologist. Look for the target rash to see if Lyme disease is a possibility. Check your skin thoroughly if you live in a wooded area after returning home. Interestingly, the target rash with Lyme is not usually itchy. It can burn or feel very sensitive but itching is not a common symptom.
Lice. The fall is when cases of lice really increase. This will feel like an intense scalp itch. Try to avoid sharing brushes and pillowcases. In close contact settings like camp it's a good idea to consider lice checks.
Bee stings. There can be swelling, tenderness and stinging sensation at the site of a bite.
Spider Bites. The classic case of this in my office is when someone comes in and says they just found this mystery sore and don't know what happened. Some spiders will release a toxin into the skin and it just causes some skin breakdown. Best treated with local wound care.
Looking for more camp content? Check out our TWEEN guide for packing for sleep away camp. And here's how to prep kids for their first summer at day camp!
This is not a sponsored post. All opinions are our own.