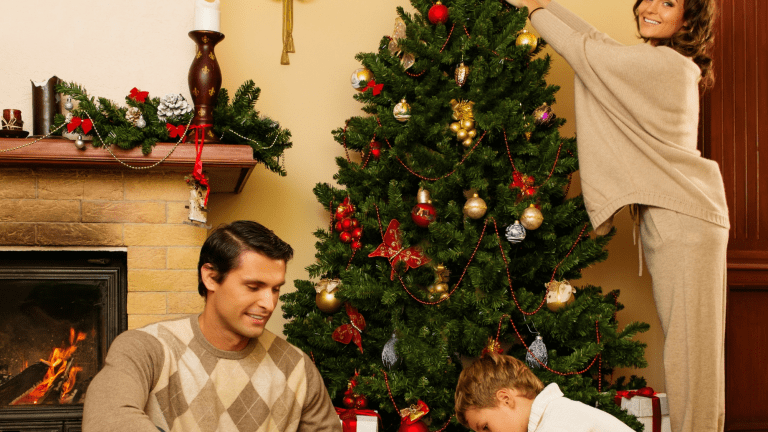 Top Tips to Keep the Kids Engaged This Holiday Season
Keep the kids engaged during this hectic season
The holidays can get a little hairy, no? Busy parents often have a lot (too much?) on their plates and it is hard to feel like there will be enough time to fit it all in. This year, we aren't striving for perfection, we're just trying to enjoy the present and make the most of the merry. As creator and co-CEO of Elf of the Shelf, Chanda Bell knows a thing or two about keeping kids happily occupied during the holidays in fun and engaging ways--so we were excited when she offered to share her top tips with us. Make memories, start new traditions, and soak in every moment.
We all know the old adage, give and take, right? Well, put a holiday twist on it you've just bought yourself a minute of down time, a lot less clutter and encouraged your children to open their hearts to someone that may be less fortunate. The advice?  Give Something to Get Something: For each item that a child adds to their "Christmas List" to Santa they must also identify a toy they currently have to give away to a charity. The children will gather these toys prior to Santa Claus' visit and then place them out for him to pick up on Christmas Eve. Santa will take care of the rest! The tradition of giving will stay with them forever.
Dear Santa: We shared with you our tips on writing to Santa Claus and of course it included The Elf on the Shelf's newest invention- Scout Elf Express Delivers Letters to Santa. Spend time together the old-fashioned way (read unplugged!) to create some holiday memories. After reading this fun Christmas story together, use the kit's magic paper from Santa to shrink your child's full-size letter into a magical keepsake ornament they can cherish for a lifetime.
Stack to win: Purchase a variety of Christmas cups in assorted colors (you can use Styrofoam, paper or plastic but make sure they are all the same size). Let the kids use their imagination to build their favorite Christmas structure. Green cups might make a perfect Christmas tree; while white cups make a unique snowman. You may want to have a black sharpie on hand as well to help the children clearly define their structure (ie: a snowman's buttons). Cups are some of the cheapest building blocks you will ever use, and when you are done they can be washed and re-used.
Go on a Scavenger Hunt for Christmas Decor: Identify 10-20 objects in your home that are used in common Christmas decor. For example, some common objects displayed in a house might include; a red ornament, a white candle or a reindeer figurine. Compile your own list for the kids and ask them to go on a scavenger hunt to find these items. They will love trolling the house for Christmas decor, but be sure to throw in one or two objects that are really hard to locate. You may find that while the kids are hunting for holiday cheer the house could get picked up a little during the process. That is a win for everyone! 
Head to the Kitchen: Our favorite way to engage and spend time with our children is to bake with them. Whether we are trying a new recipe together, baking our family's traditional cookies or having a day of "kids' choice", baking allows us to bond and be together like few other activities. Let them read, gather supplies, set up, measure, pour, mix, the works! And, of course before anyone can enjoy the creations, everyone chips in for KP duty.  

How do you plan on keeping the kiddos engaged this holiday season?
This is not a sponsored post. Thank you to Chanda Bell for contributing her top tips.