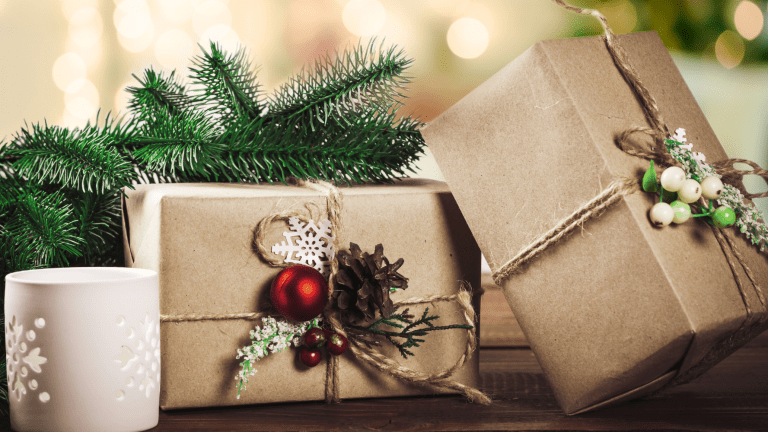 Holiday Gift Guide: Best Picks for Kids
Tis the season for toys and trinkets and gadgets and games galore. The kids have made their (lengthy!) wish lists, but they're not the only ones meticulously dotting their i's and crossing their t's. No, Santa is hard at work, too--so we're pitching in to help by sharing nine of the top toys for girls and boys. (Naughties need not apply!) 
GIFTS-FOR-KIDS GUIDE
For this gift guide, we decided to go old-school--no screens, no Frozen friends, and none of the usual holiday suspects. Instead, we opted for unique, engaging, and adorable items your kids didn't even know they wanted! But, trust us: when they see these packages under the tree, they will be delighted--and, better yet, entertained for hours!
Alex Toys DIY Loopies
We love a DIY gift that encourages creativity and inspires a child's artistic side. Alex Toyw DIY kits are made especially for youngins with style and talent. The line offers on-trend gifts and fashion accessories that kids can make and customize for themselves. The super-cute Craft Loopies are a fun way for children to make their own little plush pals. Each stuffed doll has a mesh pocket over its front side. You fill the pocket with two colors of yarn, then pull out loops using a crochet hook. Sew on an adorable face, hands, feet and a tail to create a soft animal! This is great for kids who like to knit, crochet, sew or just collect stuffed animals. (It's like two gifts in one: a craft and a plushy!) Get your Alex Toys DIY Loopies here.
Alex Toys 12 Days of Discovery 
Learning through play, and celebrating through fun--now that's something parents (and Santa) can get behind! Discover and reveal 12 Days of Science surprises with this awesome advent calendar; it lets kids explore a different experiment each day. From making crystals to squishing slime to creating volcanos and forming snow, there are so many icky, sticky, and educational ways to count down to the peak of the season. Get your Alex Toys 12 Days of Discovery here.
Go Trax GKS Electric Scooter
This is the big-ticket item your kids will flip over this holiday season. The electric scooter is designed specifically for kids. It has solid rubber tires for a smooth ride, and is, of course, available in a variety of colors. Be sure to get your cool rider a helmet, too! Get your Go Trax GKS Electric Scooter here. 
TaoTronics Humidifier
It's that time of year again--colds and stuffy noses are inevitable, so get those humidifies pumping in the baby's and kiddos' rooms. This super-sweet tabletop humidifier is shaped like a whale. It features a 2.5L tank and provides 30 hours of continuous mist. Patented noise reduction technology keeps things quiet and cozy, while a soft night light offers a gentle glow ideal for middle-of-the-night diaper changes and feedings. And it even features a fragrance diffuser that enables you to fill a space with ambient aromatherapy too. Get your TaoTronics Humidifier here. 
Joules Runaround High Top Sneakers
What little lady doesn't love something shiny and special under the tree? This cool and comfortable high-top style features a tassel and zip-pull for easy use. We adore the pink flamingo, but they come in lots of kitschy-fun other prints. Get your Joules Runaround High Top Sneakers here.
Jam Jr. Christmas Album 
Jam out with the kiddos this holiday season with Jam Jr.'s Christmas album. It features the biggest young personalities from TikTok, YouTube and Instagram singing holiday favorites like "Deck The Halls," "White Christmas," and "Feliz Navidad." Get your Jam Jr. Christmas album here.
Hable Organic-Cotton Long Johns
Sweet holiday dreams in sweet jammies. Hable motifs are screen-printed onto Garnet Hill's über yummy rib-knit long johns. They're designed to have a comfortably snug fit, and made to last and resist fading and shrinking. Get your Hable Organic-Cotton Long John Pajamas here.
Fryin' Flyin' Donuts Game
This new game is (delicious) fun for the whole family! Throw your donuts into the fryer and be the first player to fly all your donuts into the baker's box to win the game. Donut you want to get in on this awesome activity? Get Fryin' Flyin'Donuts here.
Play Dirt ATV Adventure by Play Visions
Don't worry, Mom and Dad--this is the "Cleanest Dirt on Planet Earth." This interactive Play Dirt ATV Adventure set includes two pounds of Play Dirt (it's like kinetic sand!), 2 ATVs (with real shocks), pebble roller, two rocks, and four trees. Your kiddos can race their vehicles off road and create their own unique course each and every time they play. Get the Play Dirt ATV Adventure Set here.
Holiday Gift Guide: Best Picks for Kids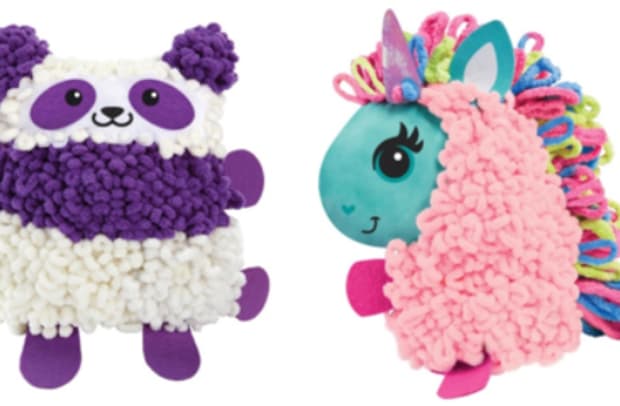 Want more gifting inspiration? Check out our Gifts-for-Moms Guide, Gifts-for-Grandparents Guide, and Hostess Gift Guide.
ENTER TO WIN GIFT GUIDE GOODIES
MORE MOMTRENDS GIFT IDEAS TO COME
We'll be posting gift ideas each days this week, for kids, teens & tweens, mom and grandparents.
MORE FROM MOMTRENDS FOR THE HOLIDAYS
PIN IT!
Use Pinterest to save your favorite gift ideas. Be sure to follow our Holiday Recipes and Crafts board here.
This is a sponsored gift guide. It contains affiliate links.