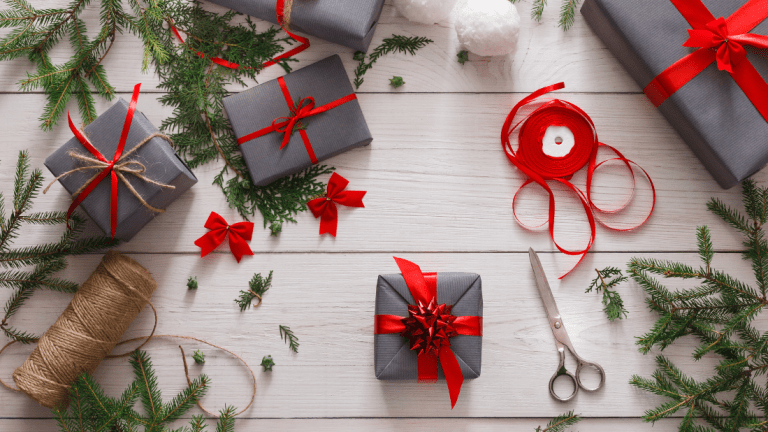 2022 Best Holiday Gifts for Teens
We know this is a particularly tricky age group to gift and we've got ten inspired gifts for your teens.
He's making his list, checking it twice...and so are we, to help bring you a holiday gift guide that has the top gifts of the season. We know this is a particularly tricky age group to gift. The easy out with teens is a gift card, but I think you can do better. We've rounded up some gifts that will get your teen to say thank you and maybe even earn a handwritten note!
2022 Best Holiday Gifts for Teens
Have fun shopping our Holiday gift guide for teens with the clickable links below. 
Pin-N-Play Ice Cream Cone: Introducing Pin -N- Play! A new twist on the classic pin art toys your love! The perfect fidgety gift or desk toy for any kid, tween, or teen! Measures 6" x 8.75" inches. ($21) Get it at TopTrenz.com here.
Smart Debit Card: Give your teens a jumpstart on financial independence with a Greenlight Card. It's more than a secure debit card, it's also a banking app with investing features. With the Greenlight Black Card, teens get 1% Cash Back, 5% on Savings, protection plans, location sharing, crash detection, and more. My family loves the investment feature. You can research stocks and ETFs together and help your kids learn to build long-term wealth. ($14.98/month) Get the GreenLight Debit card here. 
Massage Gun: For the athletes on your list, this massage gun, can effectively relieve muscle fatigue and pain, promote blood circulation, relieve lactic acid, and help your teen recover. It features 20 speed levels, from low, medium to high, bringing different intensity massage experience. This deep tissue massage gun has a lightweight design with carrying case and user manual. ($99.99) Get it on Amazon here. (note: this is an Amazon Affiliate link)
Nalgene Bottle: Throwing out plastic is definitely NOT cool. Nalgene has been making reusable bottles long before it became eco-savvy. All Nalgene bottles are now made with a revolutionary resin powered by new recycling technology that transforms plastic destined for landfills into high-performance BPA/BPS-free bottles. This material is derived from 50% waste plastic (using ISCC certified mass balance), further offsetting the use of fossil fuels and lowering greenhouse gas emissions.($15.99) Shop the Nalgene bottle collection here.
POW Save Winter Gear: POW engages in federal policy campaigns to ensure legislation is passed on Capitol Hill to reduce emissions, add clean energy to the electric grid, invest in electric vehicles, guarantee a just transition to a renewable energy economy and reduce fossil fuel emissions on public lands. All the swag from their store helps promote the cause through awareness and as a way to raise money. I love this hoodie. It's comfortable, cozy and stylish. Sweatshirt $55. XS-XXL. Shop the POW collection here.
Tarot Cards: Teens are fascinated with the future. Tarot card reading is a form of magic where practitioners use tarot cards to purportedly gain insight into the past, present or future. They formulate a question, then draw cards to interpret them for this end. Through unique imagery and elemental card interpretations, Melinda, a tarot priestess, creates a most personal, integrative experience of self-discovery. The accompanying guide book contains Melinda's philosophy of Tarot, card meanings, and her elemental system of interpreting cards and spreads, including an apothecary item for the major arcana cards, embodying a real Earth element solution.($19.99) Get your Tarot Cards on the FreePeople.com here.
Illy Single Serve Coffee Maker: Effortlessly prepare Espresso and coffee with easy to use one-touch operation. Works with illy iperEspresso capsules. Features two programmable Coffee settings and adjusts to fit almost any cup size to ensure you can enjoy your Espresso or Coffee just the way you like it. Stylish and compact design makes it a perfect fit for any dorm or small desk space.($149.99) Get it on Amazon here. (note: this is an Amazon Affiliate link)
Facial Steamer: An at home facial solution and is perfect for all skin types. You'll need distilled water and a little time. This mini steamer helps moisturize your skin and unclogs pores that allows for deep cleaning. Each tank fill emits steam for 15 minutes and is designed to promote a more radiant complexion ($26.99). Get the facial steamer on Amazon here. (note: this is an Amazon Affiliate link)
Puffy Slippers: These cool, grippy slippers from The North Face are warm and cozy and feature ThermoBall™ Traction. These shoes combine ThermoBall™ Eco insulation with high-traction rubber outsoles to make slip-ons that are ideal for lounging or hanging out with friends. Sizes 7-14. Pick from a dozen colors. ($59) Get the women's slippers at The North Face here. ($69) Women's version comes in four colors sizes 5-11. Get the women's slippers at The North Face here. 
Personalized Stationery: I love the clean lines of this cornered print from Minted. They commission artists to create designs that are compelling and individualistic. Personalize this gift with your child's favorite colors. Comes in a storage box.  (25 for $51) Get it on Minted here.
Get a Closer Look at the Top Trends for Teens.
Win a Top Trends Gift
We're giving away a TopTrendz prize and a $50 Amazon gift card to help you complete your shopping.
MORE MOMTRENDS GIFT IDEAS TO COME
We've selected gifts with care for everyone on your list.
MORE FROM MOMTRENDS FOR THE HOLIDAYS
PIN IT!
Use Pinterest to save your favorite gift ideas. Be sure to follow our Holiday Recipes and Crafts board here.
Momtrends of the Hostess Holiday Gift Guide are