He's making his list, checking it twice...and so are we.  If you've been following along, you know Momtrends has teamed up with five other elves (Glamamom, The Chirping Moms, Stroller in the City, Our Family Lifestyle, Divine Lifestyle) to help bring you a holiday gift guide that has the top gifts of the season.
Each day for the next seven days, we will bring you a new category from our holiday gift guide. Today brings us to our fourth guide, holiday gifting for  tweens and teens.  Missed out on the other guides? We have your gift ideas for babies, toddlers & preschoolers as well as school-age kids in an easy to shop clickable guide.   
We know this is a particularly tricky age group to gift. The easy out with tweens and teens is a gift card, but I think you can do better. We've rounded up some gifts that will get your tween to say thank you and maybe even earn a handwritten note!
1. The most vibrant & opaque chalk markers on the market! The Kassa Liquid Chalk Markers are the ideal tool for drawing or writing on chalkboards, glass, windows, and almost any imaginable surface.
Kassa believes that every person is creative in their own way. We offer the tools & inspiration to help bring your imagination to life. Bundle the Kassa chalk markers with the chalkboard contact paper for the perfect creative gift. 
2. Fly it. Crash it. Build it again. You're in control of this 4 in 1 Build N' Fly Drone Kit by FlyBlocks. With 72 snap on pieces, a pre-programmed circuit board and remote control, you can be the technician, the engineer and the pilot. There are four different models that can be built with 4 or 6 axis, creating multiple possibilities for extended fun. 
3. Many teens and tweens love to experiment with beauty products. This nail set will let them literally try a rainbow. From butter london the "ALL THE JEWELS set has 30 mini colors, four treatments, 10 scrubbers and a nail file and buffer all tucked into a keepsake tin. Spa day anyone?
4. Tweens and teens love to decorate. The Mermaid Pillow w/ Reversible Sequins Back is a great home accessory. The front features a beautiful mermaid and the back has aqua and purple sequins (which can be moved to produce endless designs), this pillow is a beautiful canvas for creativity! 
5. Stellé Audio Pillar is the perfect union of stunning sound and chic style for your teen's room. Designed to bridge the gap between music, design and technology, the unique Audio Pillar complements an array of décor styles and provides unparalleled sound quality. Its features easy-to-use controls, dazzling 360-degree sound, a 15-hour rechargeable battery and a speakerphone for hands-free calls. The Pillar's reliable Bluetooth technology allows users to instantly connect with any Bluetooth® enabled device, such as smart phones, tablet and computers.
6. The Grade is a really fun balance board from Fluidstance. Here's what we know: many kids don't move enough. The Grade keeps them moving even when they are gaming, watching tv, or just hanging out. They're a great way for kids to expend extra energy (which can seem boundless) and avoid long bouts of inactivity, and are a must-have for those particularly wiggly and fidgety kids that have trouble staying still. Just step on the board, and the subtle motion underfoot keeps them balanced and moving.
7. S'well Stainless Steel Water Opal Bottle Marble. For the eco-friendly kids on your list, S'well bottles are totally green. They are designed to keep beverages cold for 24 hours and hot for 12. These bottles are made from premium grade, 18/8 stainless steel that's non-toxic, non-leaching and BPA free. 17oz bottle is perfectly sized to keep your kids hydrated all day long, from school to practice to homework. 
8. This set of wheels is sure to make the commute to school or practice much easier and a heck of a lot more fun! The Micro white scooter is way cooler than the bus or walking. The adjustable scooter is super smooth and easy to operate. The steering on the White is responsive and precise, helpful when maneuvering on crowded campuses, or on busy city sidewalks. I love the two-way kickstand and patented folding mechanism.
9. Kids all love music, the taste may differ from our own, that's where these Beats Solo3 Wireless headphones come in. This is your perfect everyday headphone, it even has 40 hours of battery life. With Fast Fuel, a 5-minute charge gives three hours of playback. 
10. Way to go Astros! Celebrate a championship in style with the commemorative 2017 Houston Astros World Series Champions Genuine Bag from Louisville Slugger. Decked out in the Houston Astros team colors with the World Series Champions logo, all bags come with a main compartment that can fit a helmet, glove and kids shoes and two side pockets for bats. Now you can take a piece of history with you wherever you go. Don't cheer for the Astro's? no worries, you can pick any team to personalize this gift.
Have fun shopping our Holiday gift guide for Tweens & Teens with the clickable links below. 
Best Gifts for Tweens & Teens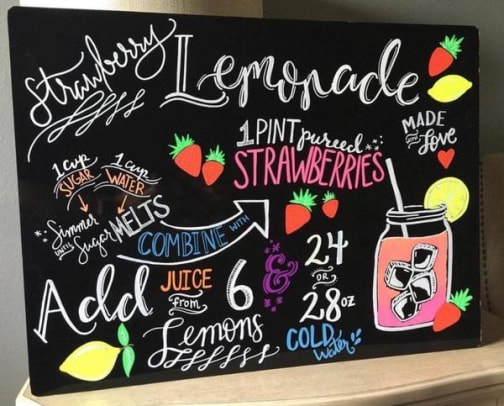 Did you catch our other holiday guides? We brought you gifts for babies, Gifts for toddlers and preschoolers as well as gifts for school-aged kids, Tweens and Teens,Gifts for College Students, Gifts for Her + (Him) and Great Toys for All Ages. Happy Holidays!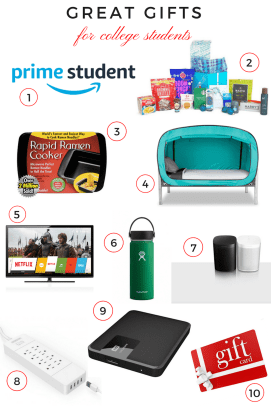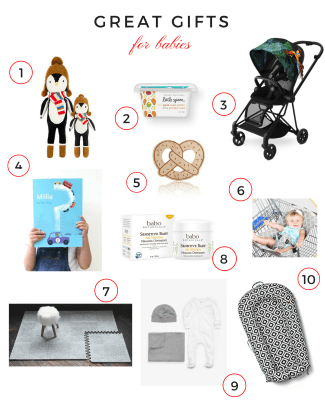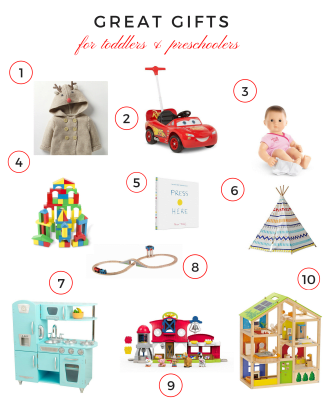 This is a sponsored post. All opinions expressed are our own.