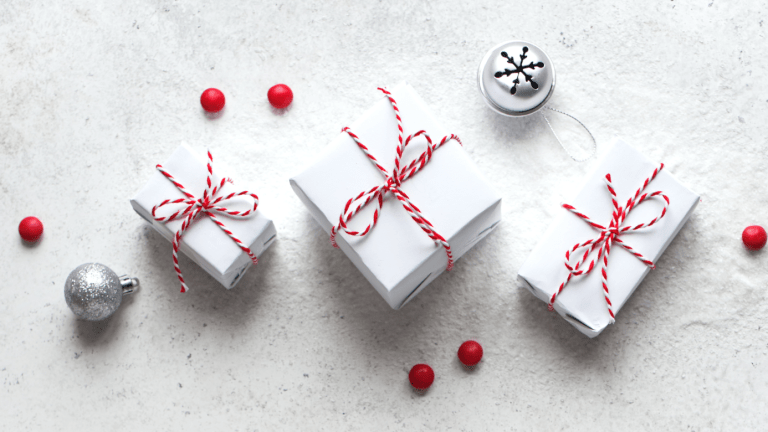 Great Gifts for Teens and Tweens
Go beyond the gift card and pick from these inspired gifts for teens and tweens.
I know this age group can be notoriously tricky to buy for. They often want things that are inappropriate or wildly expensive, but with a bit of creativity, you can get a gift that hits the mark and might even make the Instagram reels. 
Cookies from NYC's best bakery
One of the things I miss most about NYC is the food. Thankfully, more and more companies went online to offer their food to be shipped, including my absolute favorite cookies. They are dense, soft and packed with goodness. For a gift, I suggest the Our signature cookie assortment Cookie Assortment includes one of each: Chocolate Chip Walnut, Dark Chocolate Chocolate Chip, Dark Chocolate Peanut Butter Chip and Oatmeal Raisin. 8pk packed in beautiful cellophane bags with hand-tied blue ribbons. ($49)
Get Levain bakery cookies shipped here 
WEEK Junior Subscription
The news can feel overwhelming, but this new magazine is a way to keep tweens informed and engaged without stressing them out. The Week Junior is a fun, fascinating current events magazine for kids ages 8 to 14. Every week editors bring the world to life, helping children improve their reading, recognize honest news reporting, and develop critical thinking skills. The offer now is to get 6 Risk-Free issues, then 19 more issues (a total of 25 in all) for $2.00 an issue.
Subscribe to The Week Junior.com here
Unicorn Cross Stitch Kit
Lots of teens have been getting crafty over break and this beginner's cross stitch kit is terrific for that kind of teen. The kit contains everything needed to complete the project: art, floss, bamboo hoop, 6 in tapestry needle and instructions. ($5.99)
Get your kit at www.lovecrafts.com here
Professional Baking Kit
Let's say your teen was into the process as well as the product, then a baking kit is perfect for them. Don't mess around with kids stuff, get commercial-quality like this cookie-baking essentials set. With a pair of our premium Goldtouch sheet pans, Silpat's exceptional nonstick liner, eight holiday cutters and our signature decorating tool, teen cooks can whip up batch after batch of baked goodies. ($129.95)
Get the professional baking set on Williams Sonoma here.
Nutri Bullet Smoothie Maker
Kids love smoothies. Whether it's to build muscle or simply to stave off hunger, smoothies are always a hit. This colorful, easy-to-use, version has a powerful 25,000 RPM motor blends with ease. It includes two BPA-free plastic cups (32oz cup and 24oz) with a flip-top lid perfect for taking drinks on the go. Recipe book & user manual included. Pick from a dozen trendy colors.  ($67.99)
Get the Nutribullet smoothie maker at Kohls here
Vineyard Vines Printed PJ Lounge Pants 
School opens, school closes. That's the rhythm these days. Schooling from home means no need for "hard pants." It's all about the lounge wear. Since it comfy season, these festive flannel pants are perfect. These Holiday Lounge Pants are made from light, soft cotton and feature added stretch that moves. ($65)
Pick from assorted prints of Vinyard Vines lounge pants here.
Harry Potter Finds on Etsy
If you have a Harry Potter fan in your midst you are in luck. There are MANY great gifts to be found doing a quick search on etsy. Bonus points if you know which "house" your teen is in. From prints to earrings to masks, you can find them on etsy (and feel good about supporting a small business. I love these Harry Potter Prints (set of three) for $14.11. Print them out, then get standard frames at Target. 
Shop etsy Harry Potter prints here.
Redbubble Tapestry
Travel is severely limited right now, but that doesn't mean we can't dream of far off places. A travel tapestry from Redbubble can make a room feel like a destination. From beach scenes, to city skylines, they have a destination that will suit your teen or tween. 100% lightweight polyester tapestries can be washed. ($35.11). 
Shop the blue abstract mountain tapestry on Redbubble here.
Cord Keepers
If your teen is like my two, they have cords everywhere. They live a highly digital life and charging is a necessity. Keeping cords organized is a snal with this cool set of cord keepers from Rkitekt. This duo of hand painted leather comes in peace to tackle those crazy cords tangled in the bottom of the backpack. Perfect for phone chargers & USB cables. This is a black-owned business. ($25 for 2)
Get your cord keepers at shoprkitekt.com
Cooluli Mini Fridge
Use this personal mini fridge (comes in 4 colors) to stash drinks near a homework or gaming station OR for a teen who is obsessed with skincare, it can keep products chilled. And it can warm things too! Easily switch from cooling to warming with the touch of a button—the Concord's digital thermostat and easy-to-read display allows you to set your desired temperature for the ultimate in climate control. Once desired temperature is reached, your Concord goes into ECOmode, using just about half the power—saving you energy (and money)! A molded inset carry handle on each side makes transport easy and convenient. ($149.99)
Get the Cooluli Mini Fridge on Amazon here.
Big Joe Chair
This is a great addition to a teen's room. It's got the cushy feel of a bean bag, with a little more style and support. This Big Joe chair is covered in plush fabric for comfort and comes in four modern colors. Inside, the chair is packed with special "Megahh Beans" that conform to the body providing maximum comfort. ($54)
Get the Big Joe Chair on Amazon here.
MORE GIFT HELP FROM MOMTRENDS
MORE FROM MOMTRENDS FOR THE HOLIDAYS
PIN IT!
Use Pinterest to save your favorite gift ideas. Be sure to follow our Holiday Recipes and Crafts board here.
The Holiday Gifts Guides are a mix of sponsored picks and Editor's picks, this post is loaded with affiliate links. When you purchase with our links, you support Momtrends.