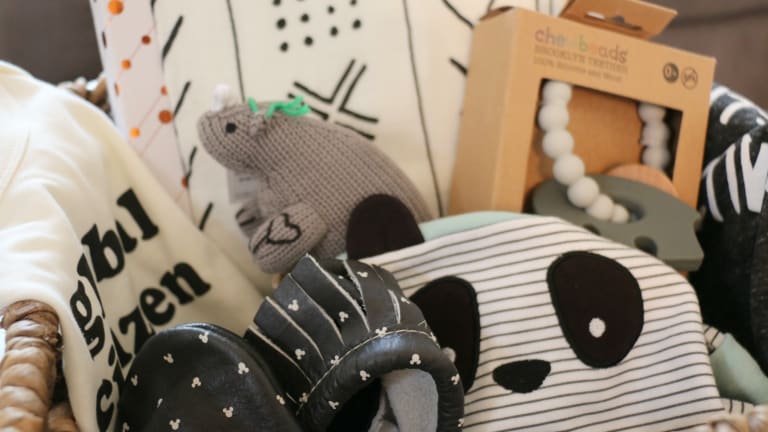 Global Themed Baby Gift Ideas
Treat the new mom in your life to these uniquely fabulous global themed baby gift ideas...
I love shopping for new moms. There is something so heartwarming about selecting a special gift for a new little life. The thing is: I've been blessed to see many babies come into this world. From my sister, to my closest friends, to colleagues...I've bought a LOT Of baby gifts in my day. And this year is no different. There are a few new moms and some soon- o be who I want to send a little something to. 
That being said, I don't want my gifts to be the same old, though. I want to get creative. Pink and blue themes are cute and all, and trust me, I've put together my fair share of them, but what about going a different route the next time you're shopping for a baby gift? What do you think about a global theme? Cool right? So many of the moms in my life are focused on our beautiful planet Earth. On that note, I thought it would be fun to put together some global themed baby gift ideas!
Gorgeous Global Themed Baby Gift Ideas
Statement tees/onesies: You can say anything with a tee these days, but rather than a goofy pun, why not advocate for your planet and its people with a Love Bubby Little Activist tee or an organic, ethically made Global Citizen one-piece from Estella. Start that little one on his or her path to be a custodian of the world early!
Animals: There are so many ways you can work animals into your baby gift. From teethers like Chewbeads Baby Brooklyn Teether, to rattles like the Estella organic rhino rattle and even an outfit like this Just Born Face Time 2-piece set. What's cuter than a panda face?! Not much, and this gown and hat layette would make the cutest coming home from the hospital outfit. Not only is it cute enough for photos, but the 100% cotton is super soft. Plus, it's made to grow with baby. Any mama knows how clutch a gown is in those first weeks. The last thing you want to be worrying about is snapping up a sleeper when you're sleep deprived. Bwah!
Black and white: A black and white palette goes great with these global themed goodies as do the from Freshly Picked Classic Mickey moccasins and Deluxe Bamboo Quilt from Loulou Lollipop. Prints...I'm all about prints. And the prints on the moccasins and bamboo rayon muslin blanket are too sweet for words! I can already see my fave mamas to be slipping kiddos into her favorite new shoes (my baby wore hers ALL the time, they're so easy to slip on and off) and laying her down on this super soft blanket. Sigh. And if you're a fellow Disney fan, you need to check out the Winnie the Pooh collection too. It's simply adorable!
And once you've gathered up your global themed baby gifts of choice, you can simply arrange the prettily in a nice basket. Ikea has some cool, reasonably priced ones!
For even more baby gift ideas, check out our nautical theme baby gift ideas!
We were not paid for this post. We did receive samples to shoot.