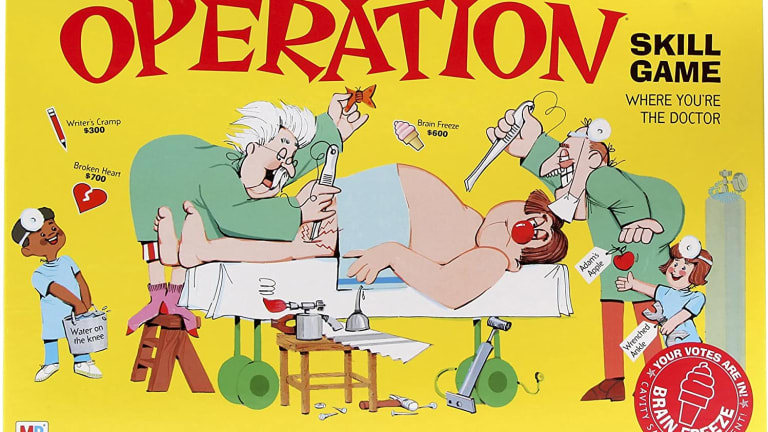 Getting Back Quality Time with Family Game Night
Five ways to put more fun into family activities.
Slowing down is a key to happiness. This is something that is both obvious but still very hard to do - especially with our busy lives. During a recent interview with happiness expert, sociologist and parent educator, Dr. Christine Carter I learned some tips on how to focus on quality time and even how to slow down and put technology to rest.
Related: Keep kids busy building a fort
Getting Back Quality Time with Family Game Night
As the author of RAISING HAPPINESS: 10 Simple Steps for More Joyful Kids and Happier Parents, Dr. Carter is best known for her happiness and parenting advice as she uses her own chaotic and often hilarious real-world adventures as a mom of four kids to demonstrate the do's and don'ts in action.
During our chat I learned that according to a recent survey commissioned by Hasbro, Inc 76% of Americans aren't satisfied with the amount of quality time their family spends together.
The survey also indicated that when families do make time together that experience a positive boost in their mood, and thus their family dynamic. Dr. Christine Carter also noted that playing games can also help with skills such as teamwork when playing games, followed closely by parents who hoped their kids learn sportsmanship or problem solving. Games like Monopoly, Scrabble, and Game of Life, the three most popular games among families polled, provide opportunities for kids to learn these skills and others, such as strategy, communication and compromise.
I also asked her about technology, especially with older kids who have grown up with tech their whole lives. She noted that households should have a technology-free time where kids AND parents turn OFF their smart phones, iPads, and computers for at least 20 minutes each night during dinner, and that they leave them off for the duration of game night.
How to Make Game Night More Fun
Here are some of her strategies on how to make the most out of family time:
Extend dinner by 20 minutes to include a family game: Sixty-three percent of respondents said that the easiest time of day for them to schedule family time is between 5pm-7pm. Knowing this, try to extend family dinner time by 20 minutes so that you can fit in some face-to-face game play around the table. This game time will boost family mood and teach kids numerous life lessons. Then clean up as a family, too the losing team does the dishes!
Schedule it: Decide in advance which day of the week will be your weekly family game night. Use stickers or a colored marker to help make the chosen night stand out on the calendar and then be consistent, so that family game night becomes a ritual that is anticipated by the whole family.
Don't keep score or automatically let kids win: Although rivalries can be really fun (47 percent of those polled said the fiercest rivalries were between parents and kids during family game play) they can obscure the benefits of family game night. Once everyone is enjoying the process and fun of playing games together without obsessing over who is winning or losing then go back to keeping score to teach the important skill of winning and losing gracefully.
Have something for everyone: Make sure your home has a selection of games that work for everyone in your family, no matter their age—and don't feel compelled to play games that bore you. Family game night can be fun for everyone. There are games that are engaging for adults that even little kids can play, like Operation, Monopoly and Scrabble, which are perfect for kids 8 and up, and can also be fun for the whole family.
Be the fun family in your neighborhood: As kids get older, time with their peers becomes more important to them than time with their family. Don't let these priorities conflict! Instead, encourage kids to invite a friend or two to come to your family game night. Let the teens choose the food and the music (but check their smart phones and devices at the door!). On weekends, plan for game night extensions, allowing teens to continue play without parents and younger siblings.
MORE KID-CENTRIC FUN FROM MOMTRENDS
PIN IT!
Need more ideas on what to do with the kids? Be sure to follow our Activities to Do with the Kids board on Pinterest here.
Momtrends was not paid for this post.