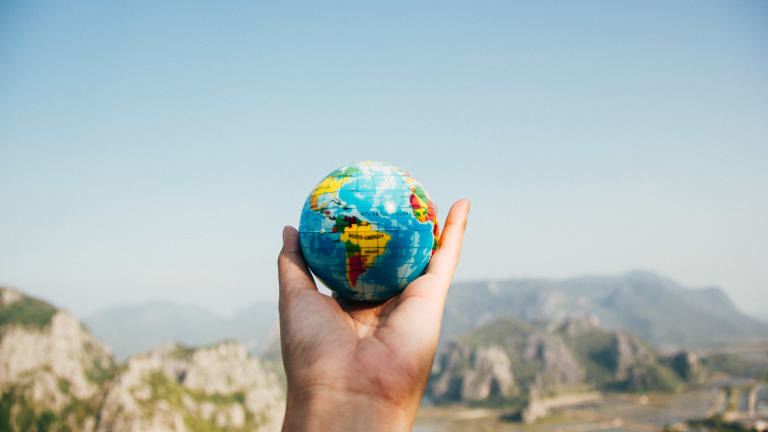 Get Your Family Involved on Earth Day
This Earth Day individuals can and will continue go play an essential role in making a difference for both people and the planet.
The WWF wants to empower everyone at home to be part of the efforts to ensure the future of a healthy and resilient planet. No single action is too small, and this Earth Day individuals can and will continue go play an essential role in making a difference for both people and the planet. The site is an amazing resource for parents--I encourage everyone with kids to click over today. 
Related: Celebrate Earth Day with a succulent garden
As individuals across the globe stay home to do their part to help stop the spread of the virus, Earth Day reminds us that the need to protect human and planetary health has never been greater.
Here are a few ideas to get engaged in Earth Day from home:
50 Actions for the Planet: We've created a guide that is made up of simple and achievable everyday actions that can start a wave of meaningful change. From choosing sustainable products, to making the most of your ingredients to reduce food waste, the guide provides 50 simple ideas to keep individuals engaged in protecting the planet on Earth Day and beyond.
#ArtForEarth: During the week of April 20th, WWF is inviting people to create art pieces that show their passion for nature and share their art with the digital world on Instagram, Facebook, and Twitter using the hashtag #ArtForEarth. Throughout the week, WWF will share some of our favorite pieces on our social media accounts to our millions of followers (Instagram/Twitter: @World_Wildlife and Facebook: @WorldWildlifeFund). The campaign's mission is to foster a virtual community of creative expression and help unify, inspire, and connect individuals to one another and to the planet during an immensely challenging time throughout our world. 
Each day of the week will have a new theme to guide artwork:
Monday, April 20: Wildlife
Tuesday, April 21: Freshwater
Wednesday (Earth Day), April 22: One Planet
Thursday, April 23: Food
Friday, April 24: Forests
Saturday, April 25: Climate
Sunday, April 26: Oceans 
And here's one last idea: Saturday, June 26th is the Great American Camp Out. A time to sleep under the stars and dream big dreams. Mark your calendar for this chance to unplug and reconnect with your family. You can also do an indoor camping party. Check out the details here. 
MORE GREEN LIVING IDEAS FROM MOMTRENDS
PIN IT!

Need more ideas on what to do with the kids? Be sure to follow our Activities to Do with the Kids board on Pinterest here.