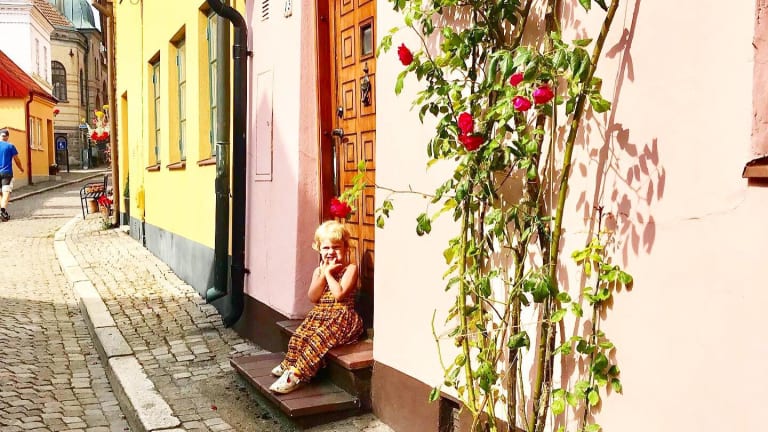 Publish date:
Fun Trends for Kids Ittikid's Saturated Colors
Clothing that packs a powerful design punch and offers kids appealing colors and design.
Kids gravitate towards bright vibrant colors. They aren't afraid of bold patterns and using ALL of the rainbow. When I look at collections for spring and summer, I remember how much I need bright colors around me to liven up the day. This spring we spy a fun trend for kids with Ittikid's saturated colors. 
Related: Spring special occasion dresses
Fun Trends for Kids Ittikid's Saturated Colors
Ittikid is a one-stop shop for the best Scandinavian clothes for kids and Scandinavians sure now how to do bright, stylish and happy textiles. (Think Marimekko, Polarn O. Pyret and Ikea.) 
Ittikid's clothes are guaranteed to make you smile with their saturated, bold colors and charming prints in tees, pants, dresses, bodysuits and sweatshirts. Here are a few of my favorites from their website.
Rompers: For baby we love the one rompers. They offer buttons on shoulders to adjust for growth. 
Dresses: I don't think you could have a bad day wearing these dresses with easy silhouettes and tons of color.
Cotton Pajamas: In the wildest prints, these super-soft sleep sets are made for sweet dreams.
Hoodies: I feel warmer just looking at the gorgeous hoodies. The fun colors work perfectly together to create a cool print every kid will love.
More Reasons We Pick Ittikid
Ittikid's prints are all gender neutral and always surprising. You definitely don't get a sense that you've seen them a million times before. Shop Ittikid and discover some unique and stylish Scandinavian clothes for kids!
MORE KID-CENTRIC STYLE PICKS FROM MOMTRENDS
PIN IT!
Need more ideas on fashion for kids? Use Pinterest to save your favorite fashion finds for you and your kids. Be sure to follow our Kids Fashion and Style Board here.
Momtrends was not paid for this post.