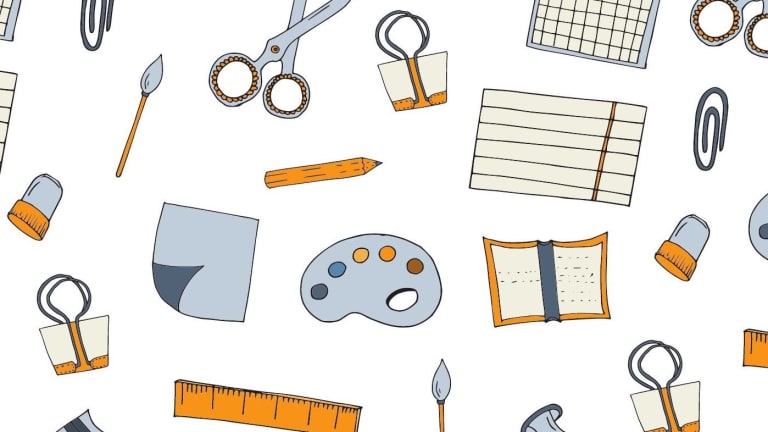 Publish date:
Free teacher appreciation printables for kids to personalize
Teacher Appreciation week is the time to put your gratitude practice into work and have your kids write notes.
Teacher Appreciation week is the time to put your gratitude practice into work and have your kids write notes.
We're getting ready for Teacher Appreciation week (Monday, May 3, 2021 – through Friday , May 7, 2021) and thought we'd share these fun teacher printables for your kids to personalize. Yes, I know it's not been easy on parents to come up with remote school support, but many teachers have been putting in unbelievable efforts to make this year work. For them, I have nothing but love.
Related: 9 ways to say thanks on Teacher Appreciation Day
Why Teachers Deserve Our Gratitude
The stress on teachers this year is all too real. Many of them are having a crisis moment in their careers (check out this New York Times article). Now is the time to put your gratitude practice into work. 
Here's something else to consider: Teachers get paid nearly 21% less on average than other professions that require a college degree. The independent research group Learning Policy Institute estimated a 112,000 teacher shortage in 2018. Part of the reason many rejected the education field was due to low pay.
Teacher Appreciation Week is celebrated during the first full week of May each year. National Teacher Day, it falls on the Tuesday of Teacher Appreciation Week—May 4, 2021. Normally, we'd drop off a Starbucks card, or some Dunkin goodies and a sweet card, this year, we'll be mailing off our love. 
Free Teacher Appreciation Printables

Fun Ways to Discover Venice Italy with Your Family
Greetings from Italy wear the gelato is rich, the clothes divine and the scenery is inspiring. Now that I've been to this fine city in the north of Italy, twice, I've amassed a list of favorites to share. These are some fun ways to discover Venice, Italy with your family. ...read more
Here's What No One Tells You About Olive Oil
produce is at its absolute PEAK right now. It's the time to prepare fresh veggies and fruit with ease and simplicity. When it comes to cooking, the farmer's market is my muse. As I prepare some of my summer harvest favorites, I'm sharing a little secret, what you put ON the ...read more
First we have this fill in the blank style note. Note: no points will be deducted for spelling! It's all about getting the kids to personalize the message. Get the free download here.
For kids that are older, or have more to say, here's a notecard. Print it on cardstock, fold it and send it off to a favorite teacher. And yes, they always love a gift card too. Download the printable Thank You notecard here.
Whether you use these cards, or your own, know that your thoughts could be just the thing to cure burnout and stress. Here's looking forward to a back-to-school season next year. 
MORE Love for Teachers FROM MOMTRENDS
PIN IT!
Use Pinterest to save your favorite ideas. Be sure to follow Momtrends here. 
Momtrends was not paid for this post