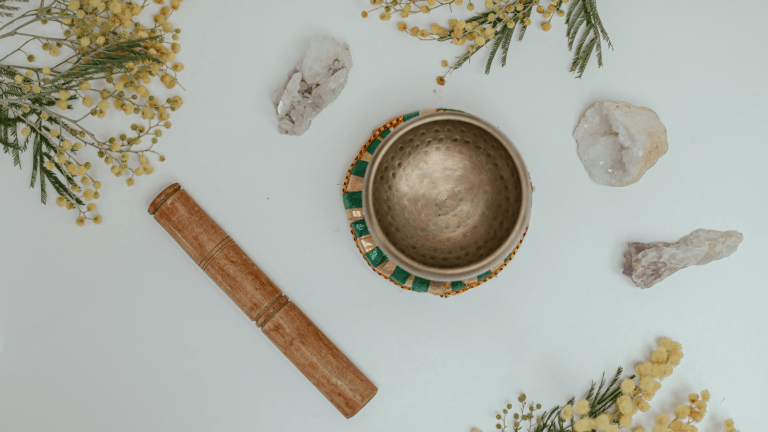 Five Tips For Putting Zen Into Back To School
Incorporate mindfulness into your routine to manage the transition and challenges of the season.
Back-to-School can be a stressful time of year for parents, kids, and families across the country. The transition from a relaxing or busy summer, the pressures of a new school year, and adjusting to potential new friends and social circles can overwhelm children and adults alike. During this time, award-winning author Sanjay Nambiar suggests five ways to bring a little Zen and mindfulness into the mix.
Related: 5 ways to put a positive spin on back to school
"Going back to school can be tremendously fun, but also enormously stressful," notes Nambiar. "If we can incorporate mindfulness into our routines during this hectic period, we can be better suited to manage the transition and challenges," he added.
Five Tips For Putting Zen Into Back To School
Here are ways to be mindful as we head back to school.

Spend two to five minutes breathing in silence in the morning: Morning routines during the beginning of the school year can be frantic—getting clothes ready, rushing through breakfast, etc. By taking just two to five minutes to breathe steadily and quietly, preferably in a calm part of the home, we can slow down and break the hectic cycle. This is great for both children and parents! Also, make a clothing and breakfast plan the night before, so that you can free up a few minutes in the morning to try the breathing exercise.
Eat mindfully at breakfast: Instead of watching our children inhale breakfast in just a few bites, get them to eat a little more slowly and mindfully. Have them enjoy the flavors of their food and consider where it came from. This can calm our kids down as they start the day.
Stay in the moment at school: If your child is feeling anxious about school, suggest that they take a moment to dial into their surroundings at school. Tell them to really listen to the sounds around them, the aroma of the trees or flowers, the mixture of colors and shapes all around their school. By dialing into the present moment, they can momentarily get out of their minds and ease some of that anxiety.
Express gratitude at dinner: During dinnertime after the school day, ask your kids what they are grateful for. They might mention something specific that happened that day, or something general like being thankful for their family. In all cases, expressing gratitude is a great way to stay mindful and grounded.
Do something creative: The beginning of the school year can fill kids with so many different thoughts and sources of stress. Instead of letting them play with video games or electronics to blow off steam, suggest that they engage in a creative activity, such as drawing, arts and crafts, dancing, singing, or something else. By using creativity to express what's inside of them, our kids can release some of the tension that arises as they head back to school.
Nambiar's award-winning book series, A Little Zen for Little Ones, provides several narratives that touch upon mindfulness and wisdom. 
MORE BACK TO SCHOOL ORGANIZATION FROM MOMTRENDS
PIN IT!
Use Pinterest to save your favorite recipes. Be sure to follow our Back to School board for more tips
Momtrends was not paid for this post.